Custom Vape Battery Boxes
In a world where the anti-smoking movement has gained global momentum, luxury products like e-cigarettes and vapes have captured a thriving market. These items are not just devices; they are statements of style and quality. At Boxlark, we specialize in crafting custom vape battery boxes that not only captivate your target audience but also ensure safe delivery to distant destinations. Whether you need large quantities for a thriving market or short-run orders, our unbeatable quotes make us the go-to choice. Reach out to our experts now at (+1 347 480 2020) to discover the perfect solution for your needs.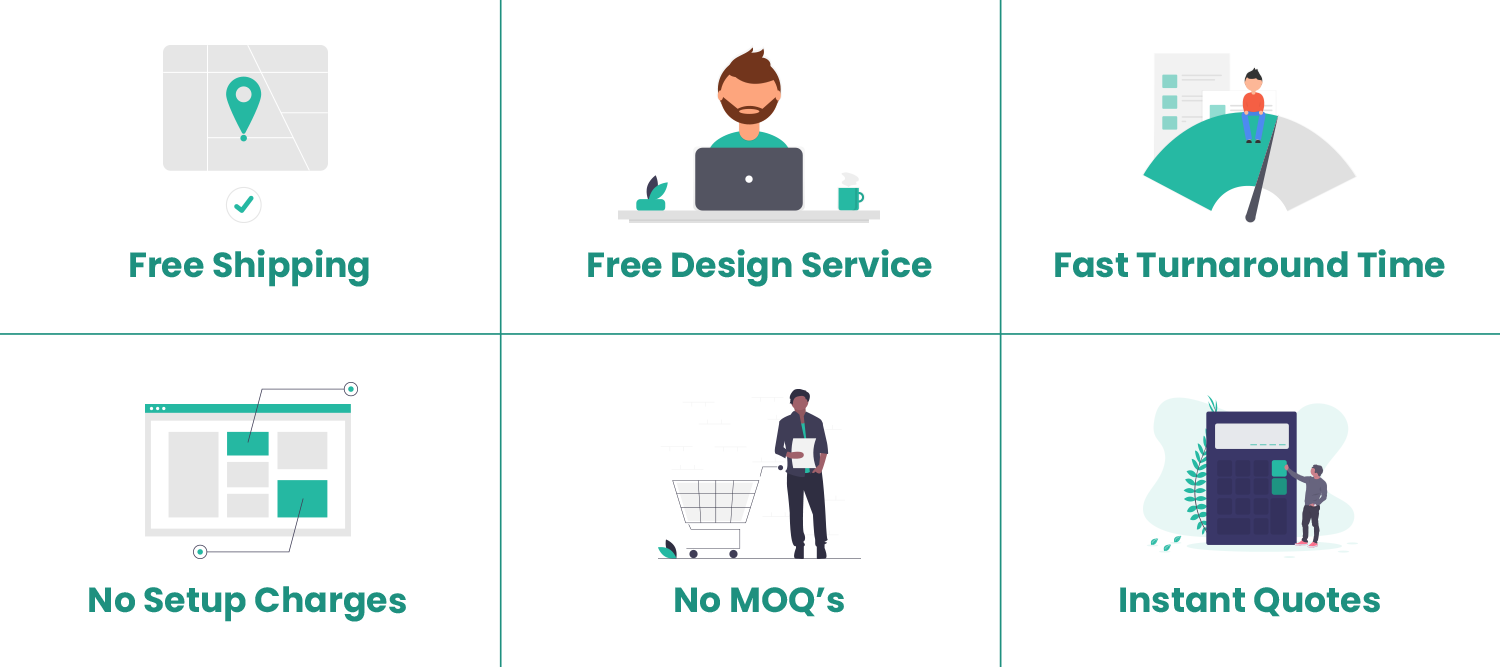 Specifications
Description
Reviews (2)
| | |
| --- | --- |
| Dimensions | Available in all Custom Sizes |
| Printing | CMYK, PMS, Without printing |
| Paper Stock | 10pt to 24pt (80lb to 200lb)(250gsm to 600gsm) Eco-Friendly Kraft, Corrugated and Flute Stock |
| Quantities | 100 - 500,000 |
| Coating | Semi Gloss AQ, Gloss UV, Matte UV, Spot Gloss & Matte UV |
| Default Process | Die Cutting, Gluing, Scoring, perforating |
| Options | Window Cut Out, Gold/Silver Foiling, Embossing, Raised Ink |
| Proof | Digital Proof, 3D Mock-up |
| Turn Around Time | 6-8 Business Days |
| Shipping | Shipped Flat, Free Shipping |
| Inquiries | For further inquiries and Quotes contact us at +1 (347) 480-2020 or email to sales@boxlark.com |
Description
Benefits of Well-Designed Custom Vape Battery Boxes
Vape products are very popular these days, attracting many people of different ages. To take advantage of this trend, you need to have well-designed custom vape battery boxes. These boxes can help you catch the eye of potential customers, especially when your products are on display. At Boxlark, we are experts in making beautiful custom boxes for vapes and their accessories. Besides, these boxes can help you sell more vape batteries because there are many competitors in the market.
We also have a team of professionals who can design boxes of different sizes and shapes, to fit your vape batteries and accessories perfectly. This way, you can customize your custom printed boxes according to your needs, and make your vape products stand out from the rest. In short, our vape battery device boxes not only make your products look more appealing but also give you an edge over your rivals in the market, leading to more sales and brand recognition.
Exceptional Customization for Mod Battery Packaging Boxes
If you are looking for personalized packaging solutions for vapes and vape-related products, you have come to the right place. We have everything you need, from cartridges, batteries, and chargers, to charging cables. Additionally, we have many design options for vape product packaging, to keep them safe and professional. Our vape battery packaging comes in different styles, sizes, designs, colors, and materials, and you can order as many as you want. These custom boxes are made to fit your vaporizer batteries and accessories, no matter what size or shape they are. Moreover, our company staff listens to your feedback and ideas, and we always update our designs to match the market trends. We also have custom vape display boxes to show off your vaping products in style. Thus, boost your brand image with our customized solutions.
Elevate Your Vaping Experience with Premium Vape Power Pack Boxes 
Quality Materials Ensure Vape Battery Safety
Vape brands care a lot about protecting their batteries. That's why our company makes boxes with high-quality materials like cardboard boxes, corrugated cardboard, and kraft boxes. These materials keep the batteries safe from shocks, heat, humidity, and other things that can harm them. Additionally, these boxes also help you promote your brand and increase your sales. They make your vape battery products look more attractive and different from others. Moreover, with our secure packaging, you can send your products to your customers without any worries. They will love your products and stay loyal to your brand. Also, can check out our custom E-liquid Boxes to go with your E-smoking solutions.
Printed Packaging Solutions for Vaping Excellence
Your product's look is very important, and so is your printing packaging. Our company makes amazing custom-printed vape battery boxes with your LOGO and taglines. In addition, you can choose the color, design, shape, and size you want. You can also pick the finishing option that suits your style, and add your brand information with beautiful colors like CMYK and PMS. Moreover, we know that every brand is different, and our custom boxes make sure your e-liquid products stand out on the shelves.
Furthermore, you can also check out our custom vape cartridge boxes to complete your printing solutions. These boxes are not only good for your brand but also for your customers. They make it easy and stylish to store and display your vape cartridges, and they are handy for vaping lovers. So, enjoy your vaping with our carefully designed printed vaporizer product boxes.
Endless Embellishing Features for Boxes
Customizing your printed vape battery boxes can make your product more visible and your brand more known. For example, you can put your brand name, logo, and slogan on the box surface with our company printing solution. In addition, you can also choose different surface finishes, like gloss lamination, matte lamination, Gloss AQ, Gloss UV, Spot UV, embossing, debossing, and raised ink printing. These finishes can make your packaging more unique and special. Besides, our custom vape pen boxes can also make your branding more personal and useful
Environment-Friendly Tailored Vape Accessory Packaging
At our company, we are committed to eco-friendly practices. Our eco-friendly vape battery boxes are crafted from 100% recycled and biodegradable materials, ensuring minimal environmental impact. Furthermore, our chlorine-free printing inks further contribute to a greener planet. We are committed to sustainability at every stage of vapor device packaging production.
Why Choose Made-to-Order Vape Battery Cases from Boxlark?
Our company stands out as the preferred choice for numerous individuals and businesses due to our unwavering commitment to quality, prompt customer service, and constant innovation in printing services. We prioritize long-term customer relationships, maintaining transparent communication, and delivering on our promises. In the rare event of an issue, we promptly inform our clients and work tirelessly to resolve it. Thus, choose us for custom vape packaging solutions that unlock your brand's potential.
Unique Handcrafted E-cig Battery Boxes Wholesale:
Boosting revenue can be as simple as investing in product boxes. At our firm, we cater to individual demands and budgets, offering a range of e-cig battery boxes to suit every client's needs. Moreover, our emphasis on design and quality enhances your product's appeal and generates revenue. Thus, we stand out in the market due to the premium materials used in manufacturing our personalized boxes, meeting all customer demands for quality wholesale vape battery boxes.
Memorable Vape Packaging for Retail Success:
Talking to your customers is important in both retail and online. Our custom-styled vape battery boxes make sure your vaping products get noticed and talked about. Do you want some luxury boxes for your product? Choose foam inserts in two-piece boxes, to make a great device unboxing experience. Things like foam inserts and card-backed blister packs help you show off vape batteries on the store shelves. So, trust our experts to give you the tailored e-vaping packaging your brand needs, including our flexible custom vape kit boxes. These kit boxes are great for keeping all your vaping things neat and safe. They give you a handy and cool way to store and carry your vaping gear, making them perfect for vapers on the move
Swift Turnaround Time:
Our customers commend our company for its industry-leading turnaround time. We deliver your box orders promptly, enabling them to meet deadlines and maintain seamless operations. Subsequently, we provide standard delivery in 8-10 days and expedited service for rush orders, ensuring you receive your packaging precisely when you need it.
Complimentary Delivery for Added Value:
We offer free delivery across the U.S.A., sparing you at the expense of vape device battery box shipping costs. Simply leave a message on our website, and our representatives will promptly get in touch with you.
Elevate Your Vape Battery Game with Unique Custom Packaging
Contact Us Today: Your Partner in Success
We understand that timely delivery is essential for emerging vaping brands. That's why Boxlark doesn't waste time, and we start making your boxes as soon as you say yes. We ship your boxes in 4-6 days, so you can have your custom vape battery boxes ready for your customers. Additionally, we don't charge you for shipping, to keep your costs low. We care about your success! Thus, contact our friendly and helpful agents at +1 347 480 2020 to order your boxes, or email us at sales@boxlark.com to learn more about our products.
[sp_easyaccordion id="8966″]
Boxlark offers custom-designed, high-quality packaging solutions that protect your vape products including vape battery boxes, and promote your brand.
Yes, we offer a wide range of custom vape product boxes, including custom display vape boxes, vape pen boxes, vape kit boxes, e-liquid boxes, e-cig gate boxes, and more.
Yes, we offer free delivery across the U.S.A., saving you on vape battery packaging costs.
ARE YOU LOOKING FOR
Custom Packaging Boxes Within Days?
Order Boxes NOW and Get within Days Delivered at your Door-Step!
Our Process Is Quick And Easy
Providing simplicity to manage packaging orders is our aim at BoxLark. We give you all opportunities to customize your Kraft, rigid, mailer, cardboard, and all other custom packaging boxes as per your requirement. It helps BoxLark deliver your orders on time. So, explore our simplified ordering process.
01
Order
Place your packaging queries via our website, Phone call or WhatsApp.
02
Design

We will send you the box template to adjust your artwork with complete guidelines.
03
Approve

We send you an electronic proof via email for approval or revision against your orders.
04
Production
Your approval means that your order has been sent to the production team.
05
Delivery

Once your packaging order has been sent to the production team, it will be delivered within 7-12 days.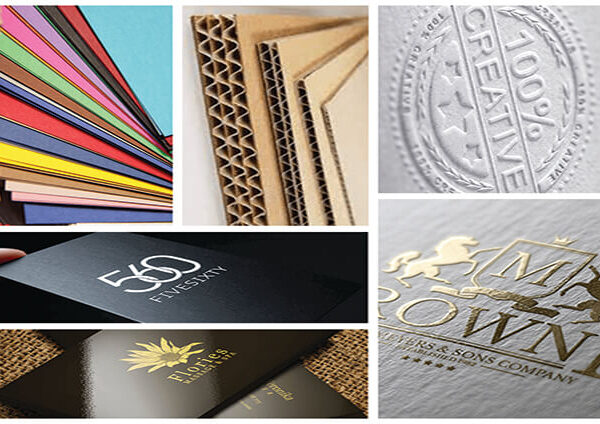 UNLIMITED CUSTOMIZATION
BoxLark is a Full-service packaging company to provide our customers, the most customized packaging solutions. These boxes not only keep your products precisely fit inside but also help you brand your products as much as you expect. At BoxLark, we offer customization options like:
Unlimited Stock Options

Embossing / Debossing

Lamination (Matte & Glossy)

Spot UV / Spot Gloss
Hot Stamping / Foiling

Die Cutting

Custom inserts

Custom Windows