Custom Nail Polish Boxes
You deserve beautiful packaging for your beauty products. That's why Boxlark offers you the best custom nail polish boxes in the market. Our nail polish packaging boxes are lightweight, quality, and highly customizable. You can choose from various colors, patterns, and designs to suit your brand and style. Moreover, we provide fast turnaround times, free shipping in all USA, and design expertise from our packaging team. And the best part is, our prices are very competitive and affordable. So don't wait any longer and contact us today at the given numbers (+1 347 480 2020). We're here to help you create stunning nail polish boxes that will impress your customers and boost your sales.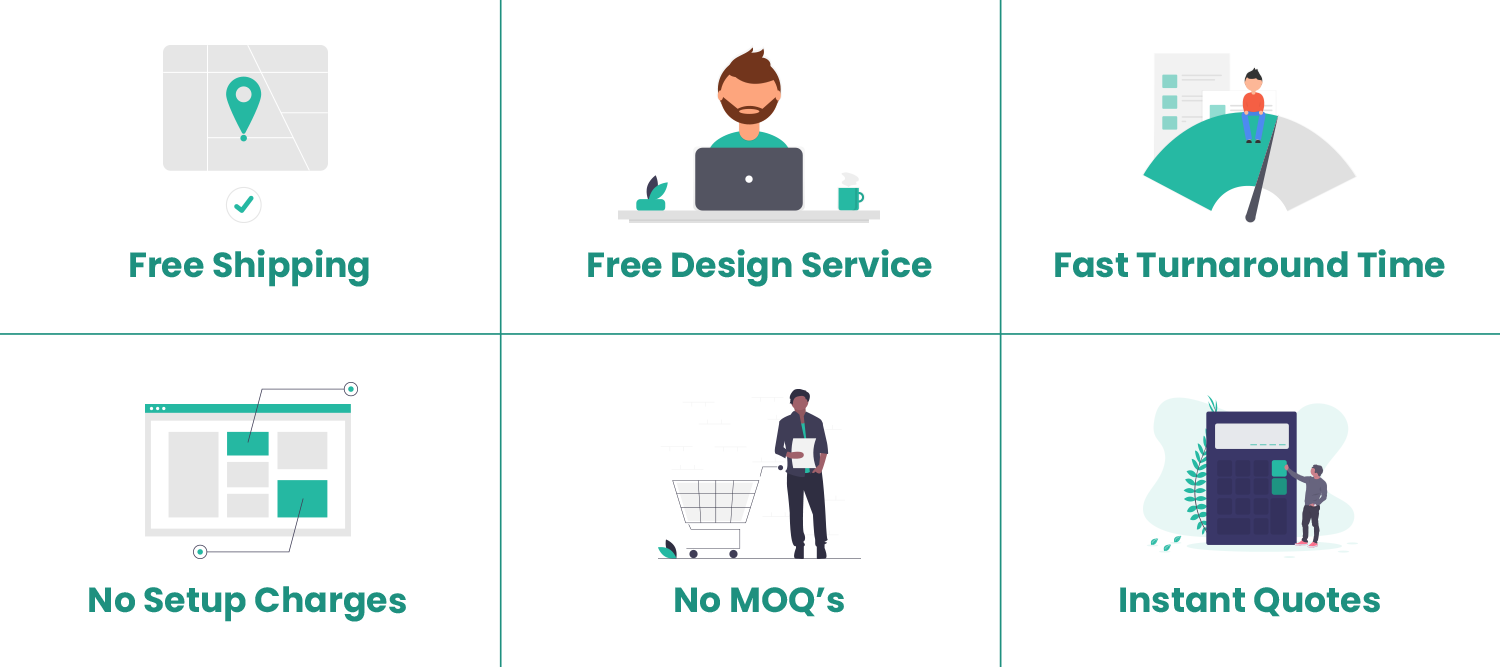 Specifications
Description
Reviews (2)
| | |
| --- | --- |
| Dimensions | Available in all Custom Sizes |
| Printing | CMYK, PMS, Without printing |
| Paper Stock | 10pt to 24pt (80lb to 200lb)(250gsm to 600gsm) Eco-Friendly Kraft, Corrugated and Flute Stock |
| Quantities | 100 - 500,000 |
| Coating | Semi Gloss AQ, Gloss UV, Matte UV, Spot Gloss & Matte UV |
| Default Process | Die Cutting, Gluing, Scoring, perforating |
| Options | Window Cut Out, Gold/Silver Foiling, Embossing, Raised Ink |
| Proof | Digital Proof, 3D Mock-up |
| Turn Around Time | 6-8 Business Days |
| Shipping | Shipped Flat, Free Shipping |
| Inquiries | For further inquiries and Quotes contact us at +1 (347) 480-2020 or email to sales@boxlark.com |
Description
Custom Nail Polish Boxes: A Must-Have for Your Beauty Products
Nail polish is a staple in every woman's makeup collection who loves to flaunt freshly manicured nails. But when you buy nail polish, you also need sturdy and attractive custom packaging boxes to keep your polishes safe and secure. That's why brands spend a lot of time and thought on designing nail polish packaging that is eye-catching and durable. These nail polish boxes can store your favorite colors, keep them in one place, and make them easier to transport from place to place.
You can also customize your nail polish boxes with our website's exceptional packing service. Customers are more likely to buy your nail polish if they see that it comes in a beautiful and customized box that reflects your style and quality. We offer you a wide range of tools and materials to design your own nail polish boxes that suit your preferences and needs. Thus, custom nail polish boxes are a must-have for your beauty products because they can also enhance the appeal and value of your products.
Customize Your Nail Color Packaging with Us
If you are looking for robust and durable packaging boxes for your cosmetic products, Boxlark is the right choice for you. We offer premium nail polish boxes that are available in various sizes and shapes for all designs of nail polish bottles. Whether you have a square, round, or oval base, our custom-packaged nail polish boxes are foamed and coated to protect your bottles from damage or breakage. Moreover, we also provide rigid and safe enclosures of nail polish containers to keep them in place and avoid leakage due to sudden movements.
But that's not all. You can choose from different sizes, shapes, colors, patterns, and finishes to create unique and eye-catching nail polish boxes. In addition, you can also add your logo, name, slogan, or any other details that you want to showcase on your boxes. We also offer another amazing service: Custom lipstick boxes. You can design your own lipstick boxes with the same options and features as the nail color cases. Therefore, you can create stunning lipstick boxes that match your brand and style.
Printing and Finishing Solutions for Nail Paint Boxes
We understand that you want to have the best printing and finishing for your nail polish boxes. That's why we provide you with the most advanced digital, screen, and offset printing technologies to print your boxes as per your specific requirements. We also use soy-based inks and PMS & CMYK color combinations to produce vibrant and attractive colors for your makeup boxes. Furthermore, we offer a range of finishes to increase the appeal and look of your nail polish boxes. You can select from glossy, matte, spot UV, embossing, debossing, foil stamping, and more. Our printing and finishing nail paint storage packaging will help you attract more customers and communicate your makeup brand message effectively
Wholesale Cosmetic Packaging at Best Prices
Are you looking for the best wholesale nail polish boxes? You have come to the right place. We have a wide range of boxes that are suitable for any occasion, style, and budget. Our boxes are made of high-quality materials, eco-friendly, and durable. Moreover, our boxes will protect your nail polish and eyelash from damage, dust, and moisture, and enhance their appeal and value. You can order your boxes in bulk and get them delivered to your doorstep in no time. In addition, you can choose from different types of boxes, such as cardboard boxes, paper boxes, plastic boxes, or metal boxes. We have the best prices and the best quality for you.
Besides nail polish packaging, we also offer cosmetic packaging for your other beauty products, such as lip gloss, mascaras, eyelashes, perfume, oils, foundations, etc. Our eyelash boxes wholesale are specially designed boxes that are perfect for showcasing your eyelash products and making them stand out from the crowd. Our eyelash boxes are made of high-quality materials, eco-friendly, and durable. It comes in various shapes, sizes, colors, and designs to suit your preferences. You can also customize your cosmetic packaging with your logo, name, or slogan to make them more personalized and attractive. So, if you are interested in our wholesale nail polish or any other cosmetic boxes, please contact us for more details. We will be happy to assist you with your needs.
Eco-Friendly Green Packaging for Nail Polish 
Sustainability is more than just a buzzword. It is the future. That's why we put sustainability at the heart of our nail polish box packaging designs. We are a company that constantly innovates to create more sustainable packaging solutions for your nail polish products. We offer you options for corrugated and eco-friendly Kraft boxes that are perfect for your nail polish storage boxes. These boxes are made from recycled materials and can be easily reused or recycled again. They are also durable, lightweight, and cost-effective. By choosing our sustainable nail polish boxes, you can help your brand contribute to the circular economy. It is a way to create a more sustainable and resilient society. You can also reduce your environmental impact and save money on packaging costs.
Our Manicure Product Boxes: A Choice of 1000s of Companies 
Here are some reasons why customers choose us for their custom nail product boxes:
End-to-end packaging expertise:
Our company has a team of in-house artists and printing professionals who can help you create the perfect packaging for your nail polish products. We can assist you with every step of the process, from designing the packaging to printing it in the right size and shape. We have the skills, experience, and passion to deliver exceptional boxes with a logo that will make your nail lacquer products stand out. You can choose from different materials, colors, patterns, and finishes to create unique and eye-catching enclosures that suit your preferences and needs. We also have another amazing service for you which is eyeliner boxes. You can design your own manicure product boxes with our website's exceptional packing service.
Fast and affordable: 
Are you looking for fast and affordable nail enamel coating boxes? You've come to the right place. We offer custom boxes that suit your needs and budget. You can get them delivered to your doorstep in no time. Whether you choose our standard delivery of 8 – 10 business days or our express delivery of 4 – 6 days, we guarantee you'll be satisfied with our packaging. Our nail polish boxes are not only quick and cheap, but also stylish and durable. Don't miss this opportunity to save money and time with our nail polish boxes wholesale.
No Shipping Cost: Enjoy the Benefits
Our company offers custom nail polish boxes with free shipping to anywhere in the USA. Thus, you can enjoy the benefits by ordering from us. With our nail polish packaging with free shipping, you can have your boxes at your doorstep in no time.
Contact Us Now!
You deserve the best buying experience with Boxlark. That's why we are always here to answer your questions and assist you with your orders. You can contact us in various ways. For instance, you can email us at sales@boxlark.com and we will reply as soon as possible. Alternatively, you can chat with us via our chat support and get instant feedback. Or you can call us at the number given above (+1 347 480 2020) and talk to our friendly representatives. So, don't hesitate to reach out to us. We are waiting for your call, email, or chat!
ARE YOU LOOKING FOR
Custom Packaging Boxes Within Days?
Order Boxes NOW and Get within Days Delivered at your Door-Step!
Our Process Is Quick And Easy
Providing simplicity to manage packaging orders is our aim at BoxLark. We give you all opportunities to customize your Kraft, rigid, mailer, cardboard, and all other custom packaging boxes as per your requirement. It helps BoxLark deliver your orders on time. So, explore our simplified ordering process.
01
Order
Place your packaging queries via our website, Phone call or WhatsApp.
02
Design

We will send you the box template to adjust your artwork with complete guidelines.
03
Approve

We send you an electronic proof via email for approval or revision against your orders.
04
Production
Your approval means that your order has been sent to the production team.
05
Delivery

Once your packaging order has been sent to the production team, it will be delivered within 7-12 days.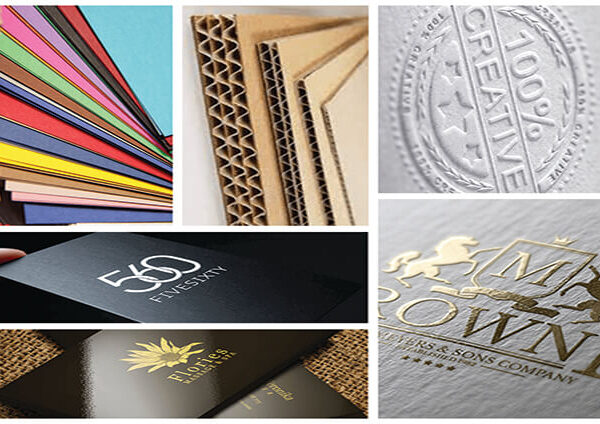 UNLIMITED CUSTOMIZATION
BoxLark is a Full-service packaging company to provide our customers, the most customized packaging solutions. These boxes not only keep your products precisely fit inside but also help you brand your products as much as you expect. At BoxLark, we offer customization options like:
Unlimited Stock Options

Embossing / Debossing

Lamination (Matte & Glossy)

Spot UV / Spot Gloss
Hot Stamping / Foiling

Die Cutting

Custom inserts

Custom Windows