Large Pillow Boxes
BoxLark's large pillow boxes are versatile and perfect for packing multiple large items.  Clients from different industries, like retail, cosmetics, personal care, and groceries, love these boxes. They are popular because of their versatility. These boxes are not only great for packing big gifts but also leave a lasting impression on the recipient.
The designers have elegantly designed these boxes, and you can repurpose them as a daily-use item or a showpiece. Because of this, they are a sensible and useful option for buyers.  Additionally, custom large pillow boxes can serve as a memento for customers, making them both stylish and useful.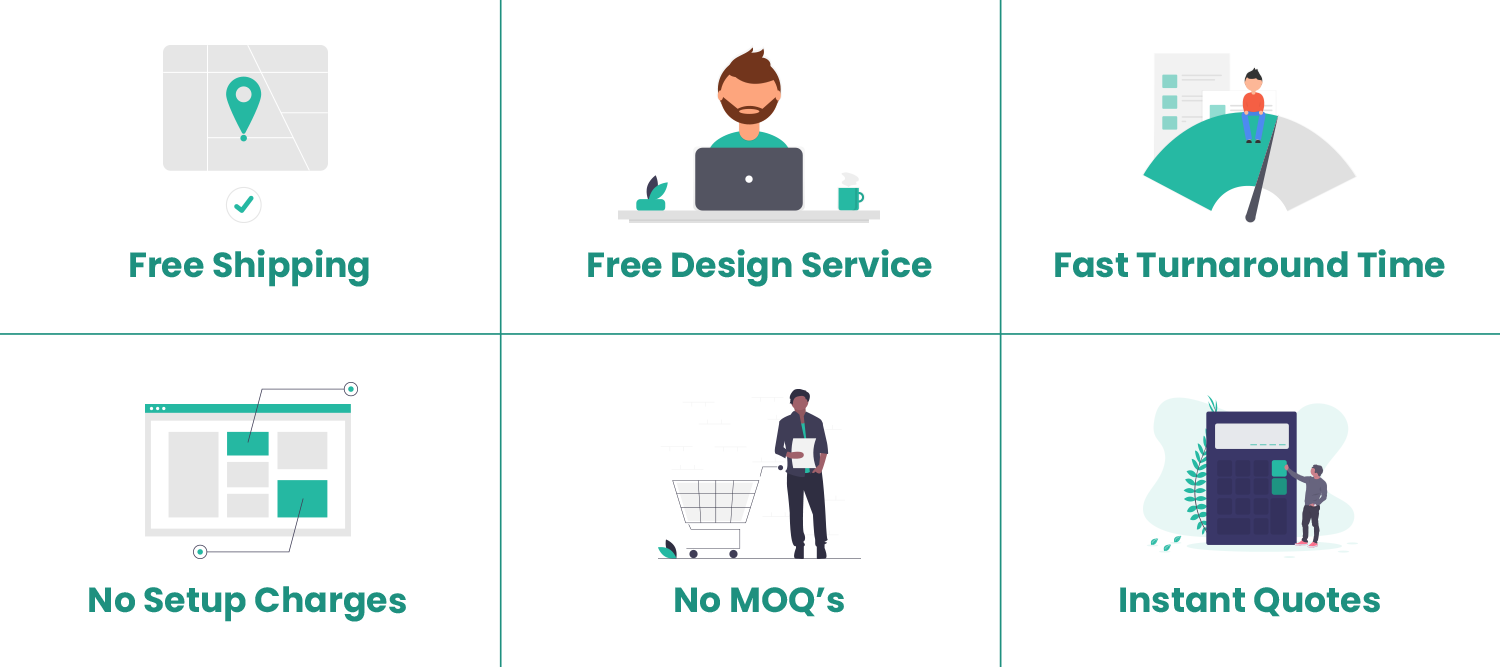 Specifications
Description
Reviews (2)
| | |
| --- | --- |
| Dimensions | Available in all Custom Sizes |
| Printing | CMYK, PMS, Without printing |
| Paper Stock | 10pt to 24pt (80lb to 200lb)(250gsm to 600gsm) Eco-Friendly Kraft, Corrugated and Flute Stock |
| Quantities | 100 - 500,000 |
| Coating | Semi Gloss AQ, Gloss UV, Matte UV, Spot Gloss & Matte UV |
| Default Process | Die Cutting, Gluing, Scoring, perforating |
| Options | Window Cut Out, Gold/Silver Foiling, Embossing, Raised Ink |
| Proof | Digital Proof, 3D Mock-up |
| Turn Around Time | 6-8 Business Days |
| Shipping | Shipped Flat, Free Shipping |
| Inquiries | For further inquiries and Quotes contact us at +1 (347) 480-2020 or email to sales@boxlark.com |
Description
Importance of Custom Large Pillow Boxes in Gift Giving
Gift-giving has become a common practice, and people nowadays are more concerned about the packaging of their gifts. A beautifully packaged gift in a custom large pillow box can add more value to the present. It not only gives a unique and royal look to the product but also expresses love and care for the recipient.
Businesses and brands use large pillow boxes for their packaging needs. Therefore, we designed these wholesale printed packaging boxes precisely to meet their specific requirements. Moreover, customizing large pillow packaging boxes can make your products seem more important and memorable to the person receiving them.  By doing so, you provide your customers with something truly special and memorable.
BoxLark: Your Go-To Destination for Custom Large Pillow Boxes
Designing a professional and good-looking large pillow box can be challenging. BoxLark, on the other hand, has a variety of custom large pillow boxes to meet your specific packaging requirements. We're happy to deliver high-quality products in beautifully designed gift boxes. Additionally, we prioritize delivering the best quality to our clients.
We earn our client's trust through hard work. Our clients love us because we're devoted to them.  So, choose us for custom packaging that will increase the value of your products with our large pillow box packaging. Thus, we promise to impress and touch people's hearts with our services and benefits. Indeed, you can rely on us not to let you down.
Sturdy, Custom Pillow Boxes
Our company makes custom pillow boxes that are tough and long-lasting. We use strong materials like sturdy cardboard boxes and recyclable Kraft boxes to make them. Moreover, our corrugated boxes are perfect for protecting large items such as handbags, retail products, and electronics.  We also offer numerous customization options.
Furthermore, you can choose from different colors, cool pictures, fun themes, and extra decorations. Also, we can customize it in any way you like, and there's no limit.
This way, our customers can design their big pillow boxes according to their needs. They can choose from many finishing options like shiny, smooth, raised designs and gold or silver coating.
Use BoxLark to Create a One-of-a-Kind Large Pillow Box!
BoxLark is famous for making large pillow boxes that are unique and very attractive. We collaborate closely with our clients to make sure they are happy and reach their packaging objectives. Additionally, we can help our customers create large pillow wholesale boxes that stand out.
Additionally, if you're looking for apparel boxes or wedding gift pillow boxes, we can create a custom design that perfectly fits your needs. These boxes work alternative to large pillow gift boxes and will leave a lasting impression on their intended consumers. Our customers can work with us to achieve this. So, if you need help with packaging for a new product or a marketing campaign, we're here to help. Thus, we can improve your packaging and make your products look better.
Customizable Options for Large Pillow Boxes
Here at our company, we know how important it is to give our clients a chance to show their personalities through the packaging they choose. Many options exist here for custom large Pillow Boxes: 
Colors:
Our packaging looks great and catches people's attention. It lets our customers use their own colors or try out new ones.
Themes and Artworks:
Our customers can choose from various beautiful art and themes to create large pillow packaging that show what their business is about.
Accents to Decor:
You can enhance the appearance of the large pillow wholesale boxes by adding some of our decorative extras like ribbons, bows, and tags.
Inserts:
To better safeguard your valuables in the big pillow boxes, we provide inserts. This guarantees the safety of your products during transport. While packing many goods, you can choose this option. The use of inserts guarantees the safety of your valuables during transport.
Final Choices:
Our custom large pillow packaging can look even better with different finishing options. You can choose from shiny, matte, embossed, gold foil, or silver foil. These options make the boxes look high-quality. At BoxLark, we understand the importance of unique packaging for businesses. In addition, we give lots of options to customize our large pillow packaging, so they fit what our customers need for packaging.
Acquire Fashionable Wholesale Large Pillow Packaging
Say goodbye to the difficulty of finding personalized packaging options. Purchase now and receive unparalleled advantages that other companies can't match. Additionally, we can create large custom pillow boxes in any manner you desire. You have the freedom to pick whichever design or style you prefer. We aim to supply suitable packaging for your goods. Plus, our rates are unbeatable, and our clients trust us for superior service. Take action and order today to discover the distinction we provide.
Furthermore, large pillow boxes wholesale is perfect for storing and presenting items such as blankets, cushions, and large-sized gifts. These boxes provide ample space for packaging and prevent any damage or wear and tear during transit. BoxLark's wholesale pillow boxes come in various sizes, styles, and designs, making them an ideal choice for any occasion. Order now and take advantage of our top-quality packaging solutions.
Obtain Environmentally Friendly and Long-Lasting Pillow Boxes
We also offer a chance to acquire eco-friendly and robust pillow boxes in large sizes. The boxes are made to fit your requirements. You can get a box that suits your needs perfectly. Also, our products break down naturally without hurting the environment. We use sustainable materials to protect the planet. Our production process is eco-friendly and doesn't use harmful substances.
We never use harmful materials and have a clean, eco-friendly production process. Therefore, we must take every measure to conserve land and reduce waste. Furthermore, our pillow boxes wholesale ensure the safety of the product inside because they are tear-resistant. We make them this way to prevent damage during transport or handling. Our pillow packaging boxes are strong and can last a long time, even though they are not heavy.
What makes BoxLark stand out?
We not only provide customized solutions, but we also give unbeatable prices for large orders of big pillow boxes. So, enjoy the convenience of customized shipping with minimal expense and hassle. We excel in several areas that enable us to deliver superior quality large pillow boxes wholesale, including:
Expertise in Design That Is Second to None:
Our team is great at designing large pillow printed boxes and making them look amazing! At BoxLark, our creative designers and artwork specialists work together to provide full technical support. We'll also suggest improvements to make your boxes even better. We'll help you every step of the way, from adding your artwork to completing the final product. We're here to assist you, and oFur expertise is unmatched.
Top-Notch Customer Service: Here to Assist You Anytime
Do you have any queries regarding your packaging boxes? Our friendly customer care representative will be happy to assist you in a one-on-one consultation. If you want to know how much your custom large pillow boxes will cost, how good they'll be, or when they'll arrive, just ask us! We promise a speedy response.
Trusted Quality Checkers: Ensuring Top-Notch Packaging
At BoxLark, we take pride in our ability to produce top-quality printed pillow boxes that are both elegant and functional.  Our team is really good at making boxes. They pay very close attention to everything and make sure your gift looks very pretty in the box. Moreover, our team works hard to be the best, and we have a special certificate called ISO that proves it.
In addition, we check every pillow box many times to make sure it's good. We do this at each step of making it. Our standards are very high, so we're careful. With us, you can trust that you'll receive only the best large pillow packaging for your needs. So why wait? Get in touch with us today to know about our big pillow boxes. We can assist you in creating the ideal impression for your upcoming gift.
Thumbs Up for Efficient Mass Production with 3D Mockup
Before making your pillow boxes, we'll show you a 3D model. This helps make sure you like how it looks and how it's shaped. If you want a real sample, we can do that too. Then you can check it out and make changes if you need to. That way, we can be sure the final product is what you want.
Safe and Swift Shipping with Stringent Procedures
We know how important it is to have cost-effective and high-quality packaging for your products. We guarantee the timely and secure delivery of your pillow boxes. Moreover, keep the boxes in good condition when being shipped. In addition, our business follows stringent procedures to monitor your packages and avoid mishaps.
We use good graphic design and printing services and modern production methods. Whatever your needs, from a small batch to a large wholesale purchase, we can accommodate them. Tell us what you want for your order, and we'll try to fulfill it. The quicker you order from BoxLark, the faster we can deliver your personalized large pillow boxes to you.
ARE YOU LOOKING FOR
Custom Packaging Boxes Within Days?
Order Boxes NOW and Get within Days Delivered at your Door-Step!
Our Process Is Quick And Easy
Providing simplicity to manage packaging orders is our aim at BoxLark. We give you all opportunities to customize your Kraft, rigid, mailer, cardboard, and all other custom packaging boxes as per your requirement. It helps BoxLark deliver your orders on time. So, explore our simplified ordering process.
01
Order
Place your packaging queries via our website, Phone call or WhatsApp.
02
Design

We will send you the box template to adjust your artwork with complete guidelines.
03
Approve

We send you an electronic proof via email for approval or revision against your orders.
04
Production
Your approval means that your order has been sent to the production team.
05
Delivery

Once your packaging order has been sent to the production team, it will be delivered within 7-12 days.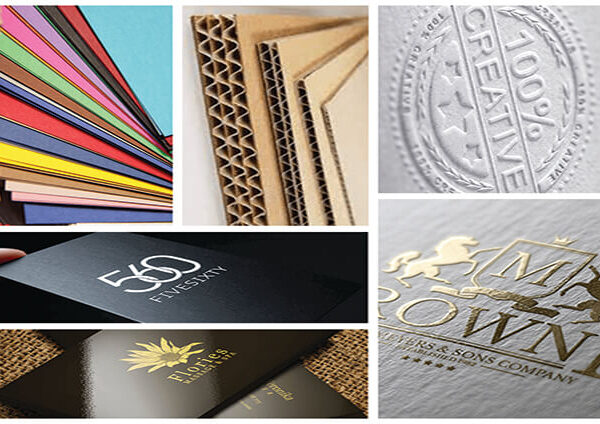 UNLIMITED CUSTOMIZATION
BoxLark is a Full-service packaging company to provide our customers, the most customized packaging solutions. These boxes not only keep your products precisely fit inside but also help you brand your products as much as you expect. At BoxLark, we offer customization options like:
Unlimited Stock Options

Embossing / Debossing

Lamination (Matte & Glossy)

Spot UV / Spot Gloss
Hot Stamping / Foiling

Die Cutting

Custom inserts

Custom Windows