Eyeshadow Boxes
The makeup industry is always changing, and the packaging trends for makeup items like eye shadows change often. So, picking a suitable eye shadow box can be tricky since there are various printed box designs to choose from. It should display the product and look appealing at the same time. At BoxLark, we know how important it is to choose high-quality Custom eyeshadow boxes for your makeup items. Accurately displaying the color of the product is crucial, as even a slight difference can cause issues for your company. That's why we offer a variety of eye shadow boxes in different shapes and sizes to suit your cosmetic brand's needs.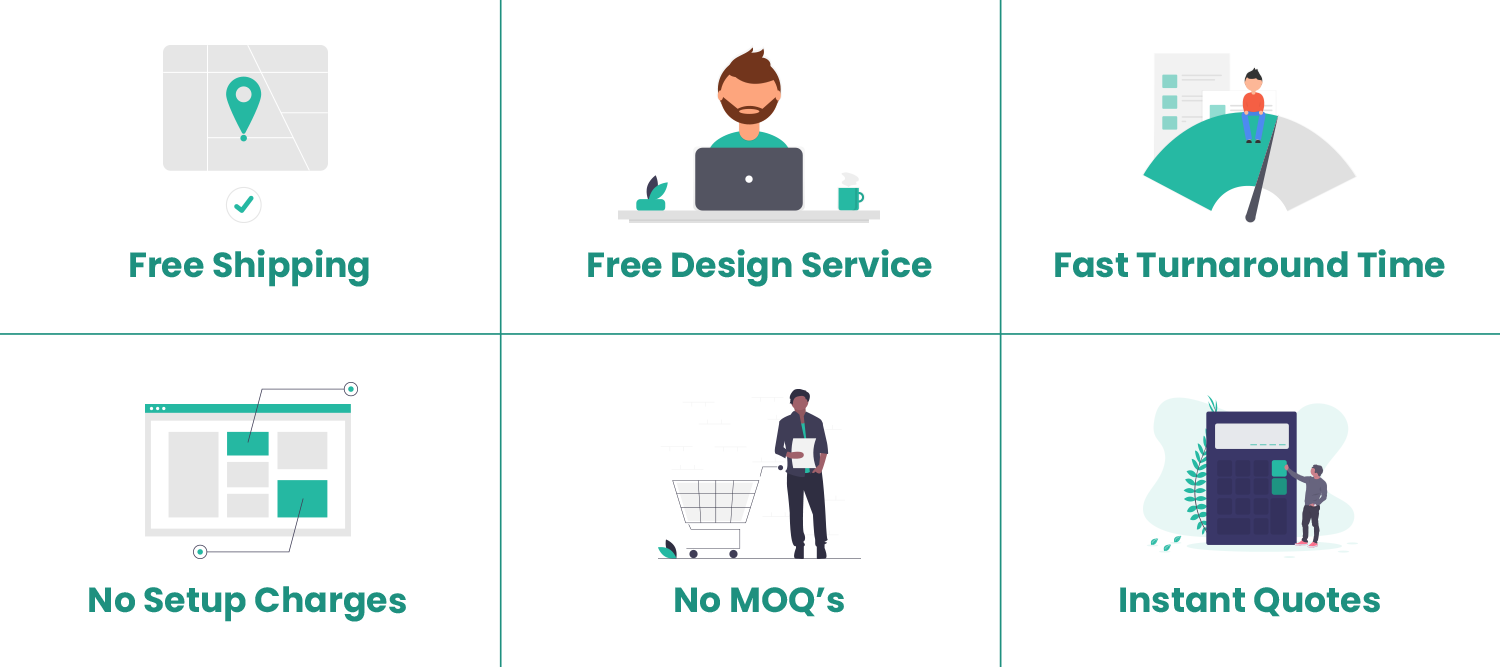 Specifications
Description
Reviews (5)
| | |
| --- | --- |
| Dimensions | Available in all Custom Sizes |
| Printing | CMYK, PMS, Without printing |
| Paper Stock | 10pt to 24pt (80lb to 200lb)(250gsm to 600gsm) Eco-Friendly Kraft, Corrugated and Flute Stock |
| Quantities | 100 - 500,000 |
| Coating | Semi Gloss AQ, Gloss UV, Matte UV, Spot Gloss & Matte UV |
| Default Process | Die Cutting, Gluing, Scoring, perforating |
| Options | Window Cut Out, Gold/Silver Foiling, Embossing, Raised Ink |
| Proof | Digital Proof, 3D Mock-up |
| Turn Around Time | 6-8 Business Days |
| Shipping | Shipped Flat, Free Shipping |
| Inquiries | For further inquiries and Quotes contact us at +1 (347) 480-2020 or email to sales@boxlark.com |
Description
Personalized Eyeshadow Boxes for Customer Education
In today's world, customers are becoming more conscious about the ingredients used in makeup products. They demand transparency and want to know what they are putting on their faces.
That's why, Custom eyeshadow boxes play a vital role in educating and informing customers about the ingredients used in the product. BoxLark recognizes the growing need for ethical products. To meet this demand, we provide custom eye shadow boxes that exhibit the product and disclose the ingredients used in its production.
Custom Beauty Boxes: Eyeshadow & Cream
If you're in the beauty industry, you know that eyeshadow boxes wholesale are a must-have for your business. At BoxLark, we offer competitive pricing for bulk orders, making it easy for you to get the packaging you need at an affordable price. But it's not just eye shadow boxes that we specialize in. We also offer custom cream boxes that are perfect for storing and displaying various beauty creams.
Our cream boxes are also fully customizable, and we offer a range of materials and finishes to choose from. At BoxLark, we pride ourselves on providing exceptional customer service. We promise to ensure that you're pleased with your purchase. Our team is dedicated to ensuring your contentment. From the initial design process to the final delivery, we are here to assist you every step of the way.
Get Creative with Personalized Eyeshadow Packaging Boxes from BoxLark
BoxLark's custom eyeshadow packaging boxes allow customers to design their own packaging. When it comes to marketing eye shadows, there are several factors to consider. Firstly, you need to determine your brand's unique style, size, and shape. Once you have identified these factors, you can start creating a marketing plan that appeals to your target audience. We have a wide range of eye shadow products. Whether you prefer individual tints or vibrant colors.
We provide all your eye shadow needs, including themed products for any occasion. Additionally, choosing the right material for your eyeshadow packaging boxes is crucial. You can customize BoxLark's packaging with your logo or brand name for a personalized customer experience.
Our boxes use high-quality materials to protect your products while they are being shipped. It's also an excellent idea to add information about your brand to the packaging.  This helps introduce your brand to potential customers and establish your credibility in the market.
Witness the Highest Quality Printing
At our printing company, you'll get top-notch printing services from our skilled team and state-of-the-art equipment. We focus on the smallest details to make sure your logo pops with bright hues and expert typography. You can count on us to deliver high-quality prints every time. Thus, we provide various custom packaging options apart from custom eyeshadow boxes. 
You can also use Window Eyeshadow Boxes to display your products effectively. Moreover, you can tailor Lipstick Boxes to meet your specific requirements. Even, you can choose the design and style of the cosmetic packaging boxes to make them a perfect fit for your products.
Get the best rates in the market for custom eyeshadow packaging and other customized packaging solutions. Contact us today for more information about our services and to place an order for your packaging needs.
Enhance Environmental Sustainability
If your business wants to help the environment, try using eco-friendly materials for custom eyeshadow packaging. By doing so, you can reduce the negative impact on the planet while also boosting your company's reputation. This can be especially beneficial for appealing to younger customers who value eco-friendliness.
We only use eco-friendly materials in our custom eyeshadow packaging boxes. This shows that we care about the environment. If you use green products in your business, it can make a big difference for the planet. It's a good idea to do this to lessen your company's impact on the environment. Also, when you make your packaging look nice and use recyclable materials, people will be more interested in buying from you. This will improve your company's image.
Luxurious Wholesale Eyeshadow Boxes with Finishing Touches
At our company, we believe that attention to detail is crucial. We focus on the small details when making our stuff, such as our eyeshadow packaging, which we sell to businesses at a low cost. We create custom boxes with precision cutting and sizing to ensure they look attractive.
Our production methods are efficient, so your boxes will be ready quickly. Moreover, we offer additional options like matte, gloss, or spot UV coating to give your boxes a luxurious finishing touch. By choosing our high-quality eyeshadow boxes wholesale service, you can elevate your packaging and impress your customers.
Design for Luxury & Style
Customize your eyeshadow packaging with our trendy designs. Our luxurious and thoughtful artwork enhances the appearance of your product.  Moreover, our team pays close attention to even the smallest details. As a result, we can produce stunning and trendy eyeshadow boxes that appeal to both producers and buyers.
Why BoxLark's Eyeshadow Boxes
At BoxLark, we create top-quality eyeshadow packaging solutions that prioritize customer satisfaction. Our team of trained professionals is always available to answer your questions via online chat, Monday to Friday (09:00 – 20:00), or you can leave us a message by email at sales@boxlark.com. Our team will contact you as soon as we are back. No doubt, we create eyeshadow boxes that you can customize for your brand. Thus, we use high-quality materials to make custom printed boxes in various shapes and sizes.
We'll also add your logo and other critical information to make sure the boxes reflect your brand's identity. Making things unique can make people trust your brand more. Putting in places for people to peek at the eyeshadows keeps them safe and prevents anything bad from happening.
We also use strong packaging to protect your eyeshadows during shipping. This reduces the chance of customers complaining or returning damaged items. Our exceptional packaging ensures your eyeshadows arrive safely and are ready to use. In addition, our packaging makes your eyeshadows stand out and represent your brand uniquely.
Boxlark's custom eyeshadow packaging: Allure and Protection
Attractive eyeshadow packaging can make your product stand out. With printed eyeshadow boxes and packaging from Boxlark, you can showcase your brand's new collection in an alluring way.
Thus, our packaging not only looks great but also protects your product from damage. Plus, the large boxes we offer can become a symbol of your product's quality. Try our eyeshadow boxes today and see the difference they can make for your brand.
BoxLark: Your Perfect Partner in Timely Custom Packaging
At BoxLark, we prioritize your needs. Our team guarantees timely printing and shipping of your orders, without fail. Timely shipments are crucial to us, so we make sure to prioritize them. This way, you don't have to worry about late deliveries.
We make custom and exceptional eyeshadow boxes that are specially designed to meet your specific needs and preferences. We offer the perfect fit for your needs. So, when it comes to packaging, trust BoxLark for all your needs.
Free Shipping
We offer free shipping for all our eyeshadow boxes. And, if you need your product faster, we have a speedy delivery option. This will get your product to you in the shortest possible time. Moreover, our free shipping service is unmatched by any other packaging company. Contact us today to place an order and see the difference in your product's presentation.
ARE YOU LOOKING FOR
Custom Packaging Boxes Within Days?
Order Boxes NOW and Get within Days Delivered at your Door-Step!
Our Process Is Quick And Easy
Providing simplicity to manage packaging orders is our aim at BoxLark. We give you all opportunities to customize your Kraft, rigid, mailer, cardboard, and all other custom packaging boxes as per your requirement. It helps BoxLark deliver your orders on time. So, explore our simplified ordering process.
01
Order
Place your packaging queries via our website, Phone call or WhatsApp.
02
Design

We will send you the box template to adjust your artwork with complete guidelines.
03
Approve

We send you an electronic proof via email for approval or revision against your orders.
04
Production
Your approval means that your order has been sent to the production team.
05
Delivery

Once your packaging order has been sent to the production team, it will be delivered within 7-12 days.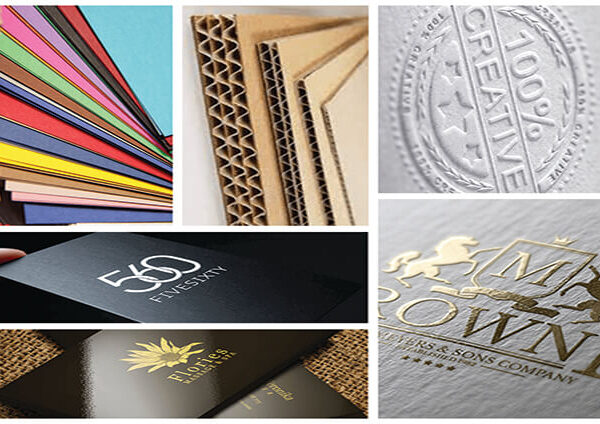 UNLIMITED CUSTOMIZATION
BoxLark is a Full-service packaging company to provide our customers, the most customized packaging solutions. These boxes not only keep your products precisely fit inside but also help you brand your products as much as you expect. At BoxLark, we offer customization options like:
Unlimited Stock Options

Embossing / Debossing

Lamination (Matte & Glossy)

Spot UV / Spot Gloss
Hot Stamping / Foiling

Die Cutting

Custom inserts

Custom Windows