Custom Candy Boxes
Do you want to impress kids, charm children, and spark a desire among teenagers with your shiny and glimmering? If you do, then you are in luck. Boxlark is the ultimate destination for custom design printing in enticing colors on your custom candy boxes. We ensure that every youngster gets captivated by the stunning look of your candy packaging. Furthermore, you can get catchy taglines, appealing slogans, and your branding candy box details printed clearly on your boxes. This way, your target consumers will recall your food chain for a long time. Don't hesitate anymore. Thus, inject innovation in your current candy packaging boxes by giving us a call at (+1 347 480-2020) today!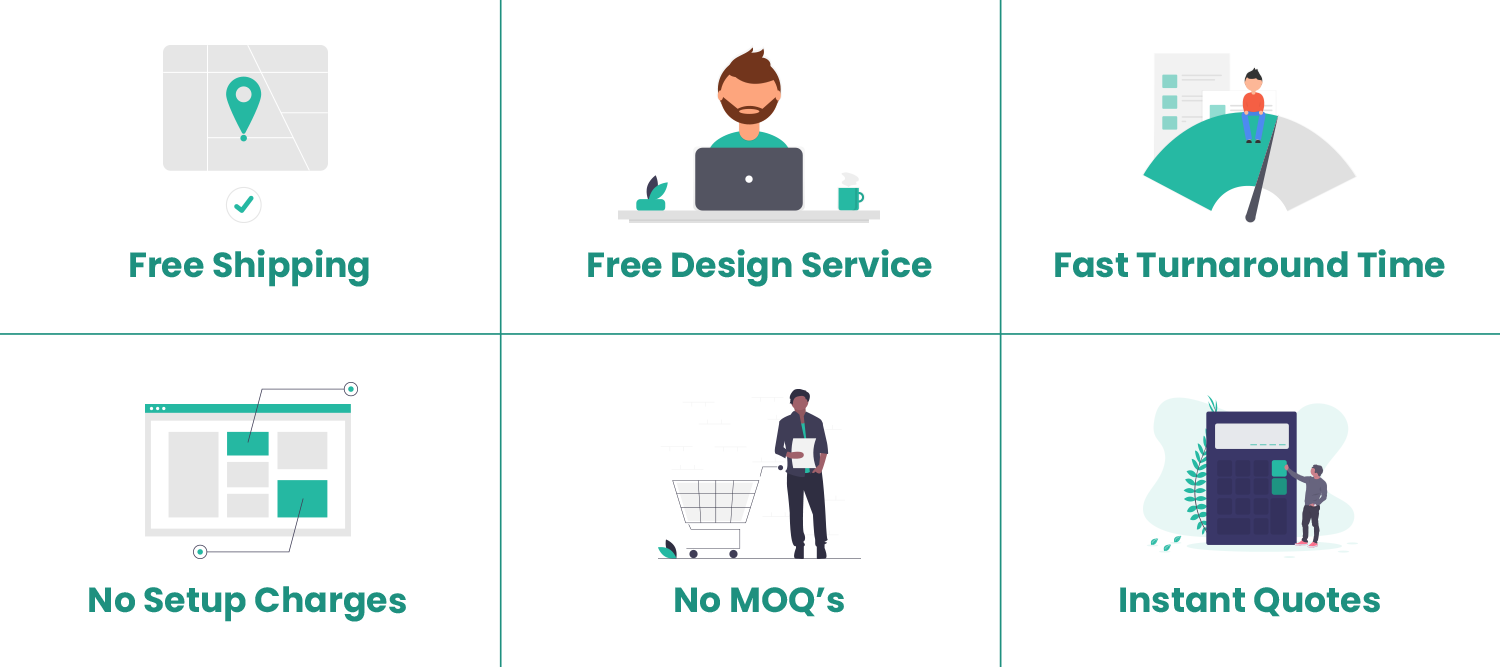 Specifications
Description
Reviews (2)
| | |
| --- | --- |
| Dimensions | Available in all Custom Sizes |
| Printing | CMYK, PMS, Without printing |
| Paper Stock | 10pt to 24pt (80lb to 200lb)(250gsm to 600gsm) Eco-Friendly Kraft, Corrugated and Flute Stock |
| Quantities | 100 - 500,000 |
| Coating | Semi Gloss AQ, Gloss UV, Matte UV, Spot Gloss & Matte UV |
| Default Process | Die Cutting, Gluing, Scoring, perforating |
| Options | Window Cut Out, Gold/Silver Foiling, Embossing, Raised Ink |
| Proof | Digital Proof, 3D Mock-up |
| Turn Around Time | 6-8 Business Days |
| Shipping | Shipped Flat, Free Shipping |
| Inquiries | For further inquiries and Quotes contact us at +1 (347) 480-2020 or email to sales@boxlark.com |
Description
Custom Candy Boxes: Boost Your Brand and Sale
The candy package is the first thing that customers see when they encounter your brand. If it doesn't catch their eye, they won't buy it. That's why you need to design custom candy boxes for each type of candy you sell. Whether it's chocolates, toffees, or bubble gums, you can create a unique and attractive container for them. You can also add your brand name or logo to the box or use stickers to decorate it.
By using Boxlark candy packaging, you can increase your sales and impress your customers with your creativity. These boxes are not only beautiful but also durable and eco-friendly. They will make your candy stand out from the rest and tempt the customers to try them. Don't miss this opportunity to showcase your brand and your candy with our customized confection boxes!
Surprise Your Loved Ones with Custom Candy Boxes from BoxLark
How Our Custom Candy Boxes Keep Your Candies Fresh and Appealing
When it comes to wrapping delicious candy, we understand the importance of using top-quality materials. Our exceptional candy boxes are made from strong and sturdy materials that keep your candies fresh for a long time. These enclosures are sealed tightly with secure flaps and extra layers, ensuring the candies stay in great condition. Additionally, our special cartons can be customized with clear windows, allowing customers to see the tempting candies inside.
This makes them more likely to grab your products from store shelves. These durable materials also provide excellent protection to keep your candies safe. As an additional service, we also offer premium chocolate boxes crafted with the same dedication to durability and freshness. This makes them more likely to grab your products from store shelves. So, choose our customized candy box for a perfect blend of durability, freshness, and visual appeal.
Choose the Best Material for Your Sweet Boxes
The packaging material is an important factor for your candy products. You want to choose a material that can protect your candy from the weather and keep its shape. That's why we offer four options of high-quality materials for your custom-printed candy boxes. You can select from:
Cardboard: This material is versatile and cost-effective, great for any type of sugary product.
Corrugated: This material is strong and durable, ideal for shipping and storing your candy products.
Kraft: This material is eco-friendly and biodegradable, perfect for customers who care about the environment.
Rigid: This material is sturdy and elegant, suitable for premium and luxury sweet treat wrapping.
You can tailor your candy boxes with any of these materials according to your needs and preferences. Moreover, we guarantee that our materials will keep your safe and fresh.
Exceptional Printing Services for Your Treat Boxes
At our website, we know how important printing and finishing are for your candy boxes. That's why we use the latest technology and techniques to make your premium boxes as attractive and accurate as possible. We use the advanced CMYK (Cyan, Magenta, Yellow, and Key Black) color model and state of the art offset printing to ensure the best color printing in the industry. We also offer catchy colors and designs that make your sugary boxes fly right off the shelves and attract more customers. But that's not all. We also provide custom candy boxes with logo printing and finishing options that make your candy boxes more unique and appealing. You can choose from a variety of logo styles, fonts, sizes, and placements to suit your brand identity and product.
You can also choose from different finishing options like glossy, matte, spot UV, embossing, debossing, foiling, and more to add some extra flair and texture to your candy boxes. In addition to wholesale candy boxes, we also offer other services like cupcake boxes, macaron boxes, muffin boxes, and more. You can get these treat boxes in different sizes, shapes, colors, and designs as well. You can also get them with printed logos and finishing options according to the occasion.
The Benefits of Ordering Wholesale Custom Candy Boxes from Us
 We specialize in custom candy boxes wholesale and we can handle large orders with ease. Our packaging field experience is vast and we have learned how to excel. As a result, we can offer lower rates for bulk orders than our competitors. We have achieved economies of scale and we can deliver high-quality products on time. Our made-to-order sugary boxes are perfect for your candy business needs. You can trust us to provide you with the best service and the best packaging.
Why Boxlark is the Best Choice for Your Candy Business
You have a great candy business, but you need a great company to provide you with cartons. That's where Boxlark comes in. We produce the best-personalized candy box packaging in the industry. Our packaging is unique and versatile. We have a variety of sizes and shapes for all kinds of events. Whether you need custom candy boxes for a birthday, a wedding, or a corporate event, we can find the perfect one for you. Our packaging will make your candies stand out and impress your customers. Choose us, for your sweet items business and you won't regret it.
Sustainable and Attractive Boxes for Your Confectionery Goods
We care about the environment and so do you. That's why we offer eco-friendly food packaging for your candy and other baked boxes. Our packaging boxes are made from cardboard or Kraft, which are biodegradable and recyclable materials. They do not harm the environment or any living being on the planet. By using our packaging boxes, you can reduce your environmental impact and show your customers that you are responsible and ethical.
Our packaging boxes are not only eco-friendly but also attractive and durable. They will keep your candy and cake boxes fresh and safe, while also enhancing their appeal. Also, we provide extra green boxes for other confectionery items like cakes, etc. Thus, choosing our eco-friendly packaging boxes like cake boxes also makes a positive difference for the environment.
Quality Custom Candy Boxes and Excellent Customer Service
At our company, we believe in providing not only excellent custom boxes but also excellent customer service. Our customer service team is ready to help you with designing, creating, and receiving the boxes of your choice. We listen to your needs, understand your challenges, and solve them. We start the manufacturing process only after you are satisfied with the design. Our boxes are made from high-quality materials and are customized to suit your preferences.
Affordable Candy Boxes for Your Business
You can get the best candy boxes at a reasonable and affordable price from our company. In addition, we save you money and time by providing you with high-quality and customized sweet boxes. You can also choose from a variety of sizes, shapes, designs, and colors to suit your needs and preferences. We also care about you and your satisfaction. That's why we have a dedicated customer service team that is ready to assist you with any questions or issues you may have.
Free Shipping and Low Minimum Order
We also offer free shipping no matter where you are in the USA. You don't have to worry about any hidden or extra charges when you order from us. We deliver your boxes in the shortest possible time, so you can enjoy your products as soon as possible. Moreover, we accept low minimum orders, which means you can order only the number of boxes you need.
Contact Us Now!
Don't wait any longer and book your wholesale candy boxes today. You can call us at the number given above or send an email to sales@boxlark.com and we will be right with you. We look forward to hearing from you and serving you with excellence.
ARE YOU LOOKING FOR
Custom Packaging Boxes Within Days?
Order Boxes NOW and Get within Days Delivered at your Door-Step!
Our Process Is Quick And Easy
Providing simplicity to manage packaging orders is our aim at BoxLark. We give you all opportunities to customize your Kraft, rigid, mailer, cardboard, and all other custom packaging boxes as per your requirement. It helps BoxLark deliver your orders on time. So, explore our simplified ordering process.
01
Order
Place your packaging queries via our website, Phone call or WhatsApp.
02
Design

We will send you the box template to adjust your artwork with complete guidelines.
03
Approve

We send you an electronic proof via email for approval or revision against your orders.
04
Production
Your approval means that your order has been sent to the production team.
05
Delivery

Once your packaging order has been sent to the production team, it will be delivered within 7-12 days.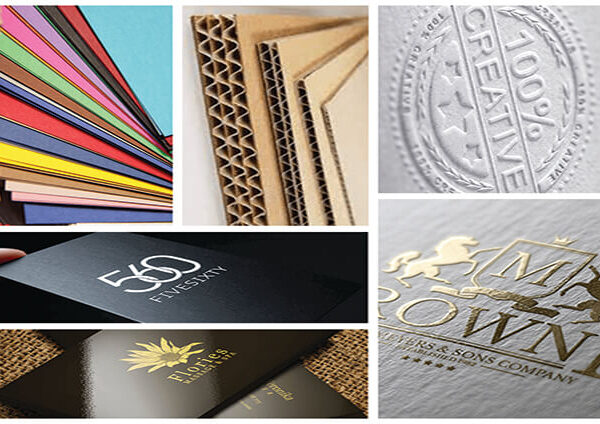 UNLIMITED CUSTOMIZATION
BoxLark is a Full-service packaging company to provide our customers, the most customized packaging solutions. These boxes not only keep your products precisely fit inside but also help you brand your products as much as you expect. At BoxLark, we offer customization options like:
Unlimited Stock Options

Embossing / Debossing

Lamination (Matte & Glossy)

Spot UV / Spot Gloss
Hot Stamping / Foiling

Die Cutting

Custom inserts

Custom Windows