Custom Frozen Food Boxes
Frozen foods require meticulous protection against external elements to preserve their taste and freshness. Our high-quality packaging solutions provide the perfect safeguard for frozen food products, maintaining their integrity and appeal. For those seeking superior packaging, Boxlark stands out as a leading supplier in the USA. In addition, our seasoned designers craft custom frozen food boxes that not only shield the contents but also offer ample opportunities for unique branding. Contact us now at (+1 347 480 2020) to personalize your packaging at the most competitive rates. Moreover, place your order today and enjoy free shipping and fast delivery.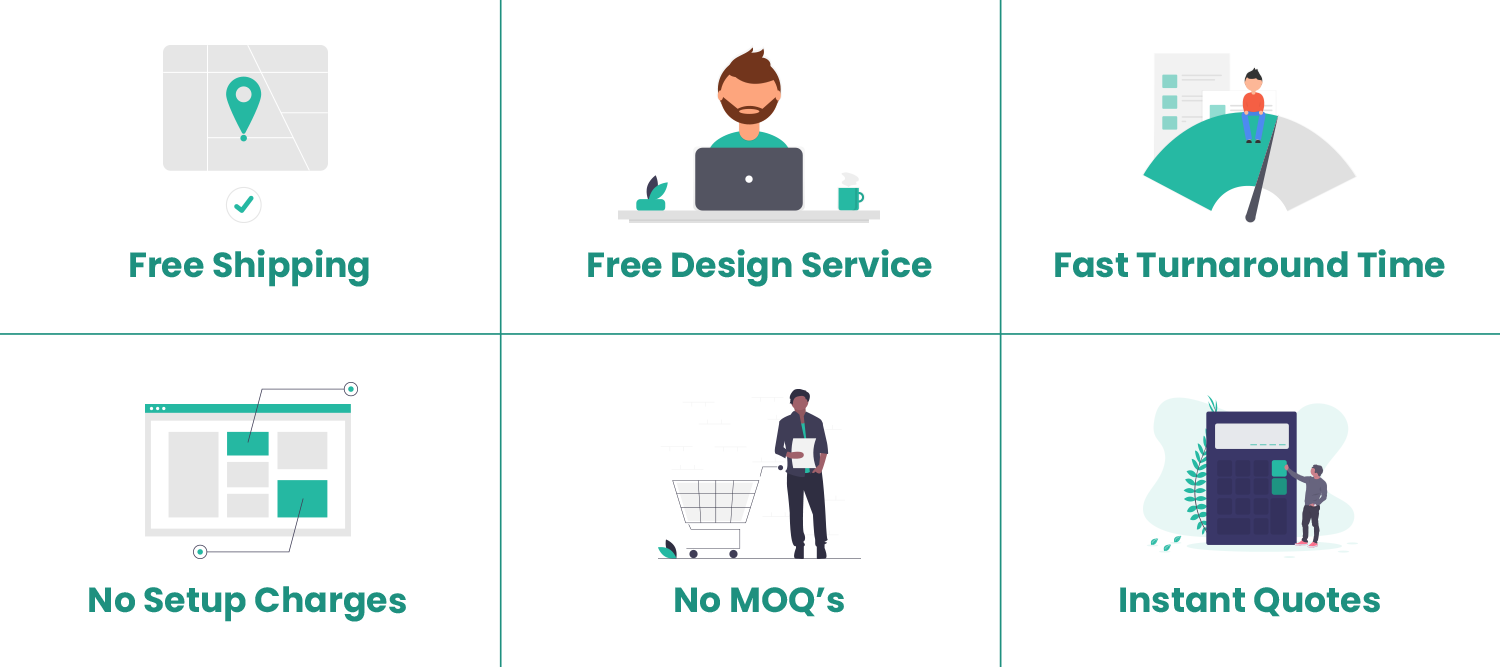 Specifications
Description
Reviews (1)
| | |
| --- | --- |
| Dimensions | Available in all Custom Sizes |
| Printing | CMYK, PMS, Without printing |
| Paper Stock | 10pt to 24pt (80lb to 200lb)(250gsm to 600gsm) Eco-Friendly Kraft, Corrugated and Flute Stock |
| Quantities | 100 - 500,000 |
| Coating | Semi Gloss AQ, Gloss UV, Matte UV, Spot Gloss & Matte UV |
| Default Process | Die Cutting, Gluing, Scoring, perforating |
| Options | Window Cut Out, Gold/Silver Foiling, Embossing, Raised Ink |
| Proof | Digital Proof, 3D Mock-up |
| Turn Around Time | 6-8 Business Days |
| Shipping | Shipped Flat, Free Shipping |
| Inquiries | For further inquiries and Quotes contact us at +1 (347) 480-2020 or email to sales@boxlark.com |
Description
Why Opt for Custom Frozen Food Boxes?
Keeping your delectable food items frozen is crucial, and our tailored food boxes are the answer. If you run a food business and need packaging for your frozen treats, our specialized frozen food packaging is a smart choice. It serves as a brand ambassador, creating a lasting identity that customers can recognize from a distance. Moreover, with custom frozen food boxes, you can enhance sales, as these boxes keep food fresh and aromatic. Plus, they offer a cost-effective solution to secure your products. Packaging significantly impacts sales – lackluster packaging can drive customers away due to concerns about freshness. Therefore, to make a positive first impression and boost sales, presenting your frozen food in optimal condition is key. Subsequently, happy customers will tell their friends about Boxlark's boxes and how good they are.
Enhance Food Display with Boxlark's Custom Frozen Food Boxes
Exceptional Customization for Frozen Food Packaging:
Freshness is irreplaceable, but frozen foods are a convenient choice for busy individuals. These products demand specific packaging to ensure lasting freshness. At our company, we deliver premium customized frozen food packaging that fulfills your requirements. Our packaging experts create top-tier custom food boxes that not only stand out in the competitive market but also resonate with your target audience. We offer similar bakery boxes as well, maintaining thematic relevance across our products. How do we achieve this exceptional customization? By using high-quality materials, advanced printing techniques, and creative designs. We use eco-friendly and sturdy materials that can withstand low temperatures and protect your frozen foods from moisture, bacteria, and contamination.
We use state-of-the-art printing methods that can produce vibrant colors, clear images, and attractive fonts on your frozen boxes wholesale.  Whether you need boxes for frozen pizzas, burgers, fries, ice creams, or any other frozen delicacy, we have got you covered. With us, you can get customized frozen food packaging that is not only functional but also appealing. You can add your logo, name, slogan, ingredients, nutritional facts, and any other information that you want to display on your boxes. You can also use our graphic design service to get a unique and captivating design for your boxes. Our designers will work with you to create a design that reflects your brand personality and values. Subsequently, you can request a free sample of your boxes before placing your order, so you can check the quality and appearance of your boxes.
Cutting-Edge Printing for Frozen Meal Boxes
Custom frozen meal boxes come to life with captivating designs and messages. Our advanced printing technologies guarantee high-resolution, vibrant prints. We expertly handle typography, color palettes, and imagery to create eye-catching results. You can include vital details like creation/expiry dates, usage instructions, ingredients, taglines, and brand narratives on the packaging. Additionally, you can utilize metal foil stamping for a radiant imprint or explore options like raised ink, debossing, and embossing to enhance the look of printed frozen food boxes. Moreover, our printing quality emphasizes your visuals, further enhanced by various coatings and laminations.
Furthermore, we use high-quality materials, advanced printing techniques, and creative designs to achieve this cutting-edge printing on custom printed packaging boxes. Besides, we use state-of-the-art printing methods that can produce vibrant colors, clear images, and attractive fonts on your packing. We also offer a variety of shapes, sizes, styles, and finishes for your boxes, so you can choose the ones that suit your brand identity and product specifications.
Protect Your Frozen Goods with Our Insulated Containers
Our insulated packaging, crafted from premium materials like cardboard, corrugated board, and Kraft, guarantees the safety of your frozen goods. These materials offer insulation, stability, and resilience, sustaining freshness. Moreover, Kraft's eco-friendly nature safeguards the environment from hazardous waste. We also provide biodegradable plastic packing, a sustainable alternative, and cornstarch packaging for moisture protection.
Furthermore, we use high-quality materials, advanced printing techniques, and creative designs to create stunning frozen packaging boxes that not only preserve your food but also attract your customers. You can also use our graphic design service to get a unique and captivating design for your enclosures. Subsequently, our designers will work with you to create a design that reflects your brand personality and values. Additionally, our range includes Chinese takeout boxes too, offering relevance and sustainability. These boxes are used for convenient and portable food storage and transportation.
Eco-Friendly and Appealing Boxes for Your Chilled Foods
We care about the environment and so do you. That's why we offer eco-friendly chilled boxes for your food products and other meal boxes. They do not harm the environment or any living being on the planet. By using our frozen packaging boxes, you can reduce your environmental impact and show your customers that you are responsible and ethical.
Moreover, our packaging containers are not only eco-friendly but also attractive and durable. They will keep your chilled food products safe, while also enhancing their appeal. Additionally, we provide extra green boxes for confectionery items like pastries, and cupcakes, in terms of cupcake boxes and pastry boxes etc. Therefore, choosing our eco-friendly packaging boxes makes a positive difference for the environment and your business.
Save Money and Boost Sales with Our Wholesale Boxes
Frozen food boxes wholesale are a smart choice for budget-conscious marketing strategies. These affordable packaging solutions play a pivotal role in driving sales. When you buy in bulk from us, you save a lot of money. As your trusted supplier, we specialize in providing discounted rates on large-quantity orders, ensuring your frozen food products are not only well-preserved but also attractively presented.
Moreover, we also offer cereal boxes for your wholesale needs. We make them with the same commitment to affordability and quality, as our frozen food boxes. Our cereal boxes are perfect for breakfast products. They keep the cereals fresh and tasty while showing them in a nice way on store shelves. Choose us as your partner to get competitive rates and packaging that captivates customers, both for frozen foods and morning essentials.
We Deliver Excellent Customer Service
At our company, we care about providing great custom boxes and customer service. Our customer service team is ready to help you with designing, creating, and receiving your ideal boxes. We listen to your needs, understand your challenges, and solve them. Moreover, we start the manufacturing process only after you are happy with the design. Our boxes are made from high-quality materials and are customized to suit your preferences. Furthermore, we always work hard to give you the best quality. Therefore, you can trust us to deliver excellent custom boxes and customer service.
Affordable Boxes for Your Frozen Products
You can get the best-frozen product boxes at a low price from our company. We offer a cost-effective choice and save your time and money with our premium, customized chilled meal boxes. You can choose from different sizes, shapes, designs, and colors to fit your needs. In addition, your satisfaction is very important to us. That's why we have a friendly customer service team that is always ready to help you with any questions or problems.
Not only that, but we also have frozen delights like ice cream cups for you. We give you the same low price and high quality for these boxes. Moreover, we make sure you have a complete solution for all your frozen item packaging needs. So, don't miss this opportunity to get the best boxes for your frozen products from our company.
Rush Delivery and Free Shipment
If you are in the USA, you can enjoy free shipping for your custom printed frozen boxes when you order them with our regular delivery time of 8 – 10 business days. This means you can save money on shipping costs and still get your frozen food in good condition. However, if you need your frozen food shipping boxes sooner, we also offer a rush packaging service that can deliver them in 4-6 business days for an additional fee. You can choose the option that suits your needs and budget best.
Contact Us Today and Get Your Frozen Boxes!
Hence, you can choose Boxlark as your packaging partner and we will make your frozen goods better with our creative packaging ideas. You can improve how people see your company, increase your sales, and save money with our amazing deals. So, if you want to order your custom frozen boxes, please email us at sales@boxlark.com right now. You need the help of our dedicated staff to make your product stand out in the market.
ARE YOU LOOKING FOR
Custom Packaging Boxes Within Days?
Order Boxes NOW and Get within Days Delivered at your Door-Step!
Our Process Is Quick And Easy
Providing simplicity to manage packaging orders is our aim at BoxLark. We give you all opportunities to customize your Kraft, rigid, mailer, cardboard, and all other custom packaging boxes as per your requirement. It helps BoxLark deliver your orders on time. So, explore our simplified ordering process.
01
Order
Place your packaging queries via our website, Phone call or WhatsApp.
02
Design

We will send you the box template to adjust your artwork with complete guidelines.
03
Approve

We send you an electronic proof via email for approval or revision against your orders.
04
Production
Your approval means that your order has been sent to the production team.
05
Delivery

Once your packaging order has been sent to the production team, it will be delivered within 7-12 days.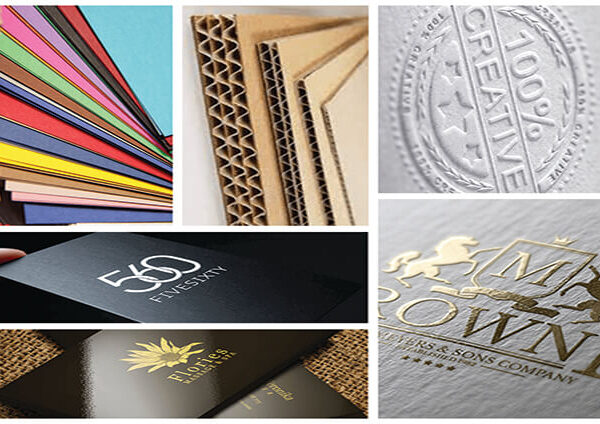 UNLIMITED CUSTOMIZATION
BoxLark is a Full-service packaging company to provide our customers, the most customized packaging solutions. These boxes not only keep your products precisely fit inside but also help you brand your products as much as you expect. At BoxLark, we offer customization options like:
Unlimited Stock Options

Embossing / Debossing

Lamination (Matte & Glossy)

Spot UV / Spot Gloss
Hot Stamping / Foiling

Die Cutting

Custom inserts

Custom Windows