Custom Dessert Boxes
Customized Dessert Boxes are the heart and soul of any bakery business. They not only keep your desserts fresh but also make them look irresistible. At Boxlark, we offer endless possibilities for customizing your dessert packaging. You can choose the shape, size, and add-ons that suit your needs and preferences. Moreover, quality custom dessert boxes can elevate your professional reputation, and we're here to help you achieve just that. So, whether you're uncertain about the design or ready to place an order, our team is here to assist you. Feel free to call us at (+1 347 480 2020) to confirm your order for dessert boxes tailored to your desired specifications.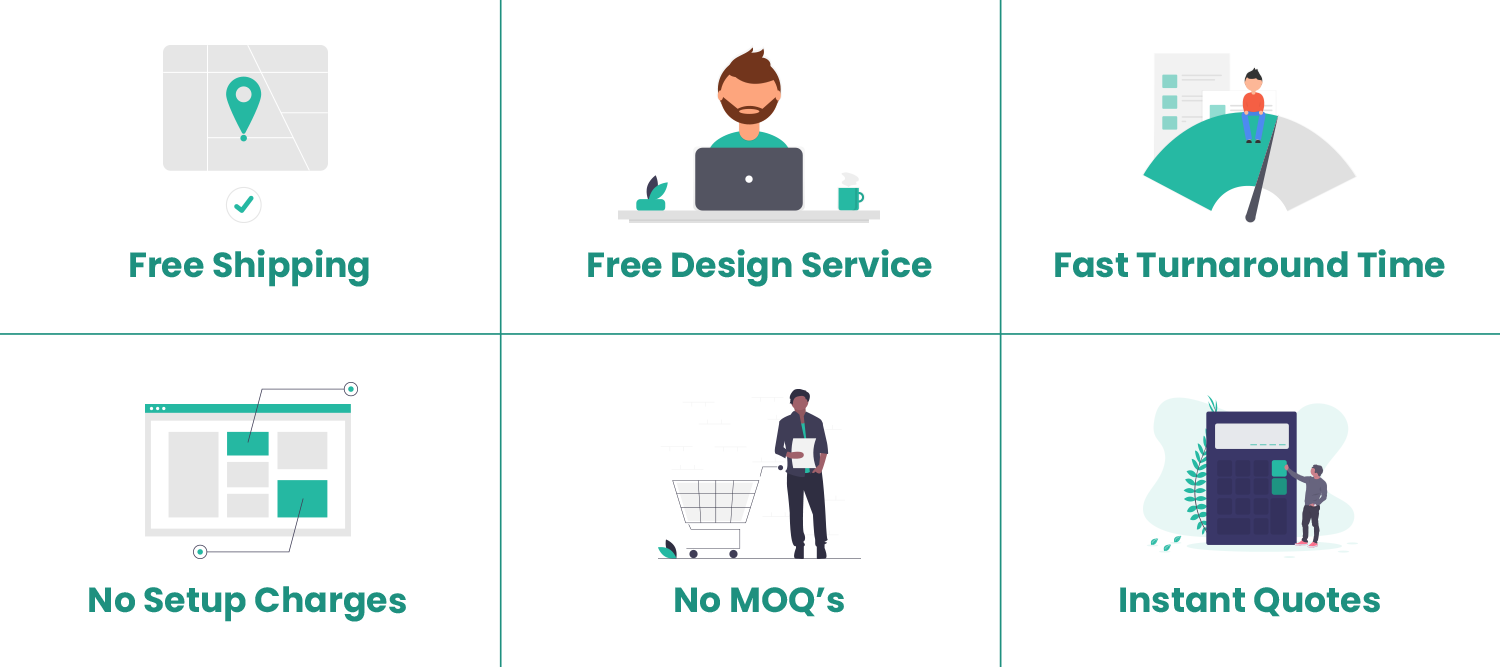 Specifications
Description
Reviews (2)
| | |
| --- | --- |
| Dimensions | Available in all Custom Sizes |
| Printing | CMYK, PMS, Without printing |
| Paper Stock | 10pt to 24pt (80lb to 200lb)(250gsm to 600gsm) Eco-Friendly Kraft, Corrugated and Flute Stock |
| Quantities | 100 - 500,000 |
| Coating | Semi Gloss AQ, Gloss UV, Matte UV, Spot Gloss & Matte UV |
| Default Process | Die Cutting, Gluing, Scoring, perforating |
| Options | Window Cut Out, Gold/Silver Foiling, Embossing, Raised Ink |
| Proof | Digital Proof, 3D Mock-up |
| Turn Around Time | 6-8 Business Days |
| Shipping | Shipped Flat, Free Shipping |
| Inquiries | For further inquiries and Quotes contact us at +1 (347) 480-2020 or email to sales@boxlark.com |
Description
Satisfying Your Sweet Tooth Cravings with Custom Dessert Boxes
Before we delve into the specifics of our offerings, take a moment to reflect. Are you someone who delights in all things sweet? Whether it's cakes, pastries, chocolates, cupcakes, or other delectable bakery treasures, these indulgences bring joy to our lives. They are the heart of celebrations, be they religious festivals, birthdays, or parties. Therefore, you need custom dessert boxes to showcase your sweet delights in the most enticing manner. To entice customers and enhance the appeal of your sweet treats, you need captivating custom packaging boxes. Thus, if you run a baked goods business and require impressive custom food packaging for your dessert items, look no further than Boxlark!
Engage Sweet Lovers with Our Unique Custom Dessert Boxes
Customization of Dessert Packaging
Desserts are the stars of the bakery industry. They attract customers with their tempting looks. But that is not enough; your desserts should also make customers want to buy them. When you deliver desserts to your customers, how they look matters even more. At our company, we offer custom sizes and colors for dessert boxes wholesale, chocolate boxes, pastry boxes, and more. Moreover, you can find small dessert boxes or long ones in our selection. Additionally, you can also see our popular choices to find the best empty sweet goods boxes for your needs. We offer innovative color models, ensuring you have appealing options at your disposal.
Styles That Echo Your Brand's Identity
Your brand has a unique personality, and your custom box packaging should show that. That's why we have different styles to match your brand image. You can choose simple and elegant designs or colorful and bold patterns. We have the skills to make your vision come true. Moreover, our designers work with you to make customized dessert packaging that shows your brand values and connects with your customers. Additionally, you can find styles for every sweet treat and occasion, such as gable boxes, mailer boxes, straight tuck boxes, and two-piece boxes.
Enhance Your sweet box solutions with Our Printing Expertise
Good printing is very important for bakery businesses. It shows your brand name, logo, tagline, ingredient details, and expiry dates. Moreover, these are key elements for making a strong reputation for your company. So, we are experts in using different printing techniques, such as CYMK and PMS, to meet your needs. In addition, we use both commercial offset and digital printing.
But tasty pastries, cakes, or cookies are not enough for a good customer experience. You also need printed dessert boxes to give customers what they want. And guess what? We have macaron boxes as part of our printing solutions, too. Furthermore, we can make them according to your requirements. So, your macarons can look as good as they taste!
Custom Boxes with Endless Embellishing Features
At our company, we understand that the smallest details can make a world of difference. That's why we offer a variety of add-ons to make your personalized dessert cartons truly stand out. Whether you're looking to showcase your products with window cutouts, add custom inserts for extra protection, or include convenient handles, our add-ons serve both practical and aesthetic purposes.
But we don't stop there. We also provide options such as spot UV coating, embossing, debossing, and foil stamping to bring an extra touch of elegance and sophistication to your packaging. These exquisite embellishments have the power to elevate your brand's presence and leave a lasting impression on your customers. And if you're in the business of truffles, we've got you covered there too. Our additional service includes truffle boxes, specially designed to complement your delectable truffle creations. With us, it's all about the little touches that make your dessert packaging unforgettable.
Sustainable Packaging Choices for an Eco-Conscious Future
Pair your mouthwatering cupcakes, donuts, truffles, cookies, etc. with environmentally-conscious packaging to demonstrate your dedication to the planet. On our website, we offer a range of sustainable options, including wrapping paper, office packaging, and various box choices, allowing your confectionery brand to pave the way for a greener future. Subsequently, you can choose from Kraft Boxes, Cardboard Boxes, and other options that can be customized to fit your unique needs for an exclusive dessert box style. Besides, our skilled professionals can also bring your ideas to life.
As an additional service, we also provide cookie boxes designed to keep your sweet treats fresh and crispy. These custom-designed boxes not only maintain the crunchiness of your cookies but also add an eco-friendly touch to your packaging, aligning with your commitment to the environment.
Affordable Wholesale Dessert Boxes with Creative Freedom
We understand your need for goodies boxes that won't break the bank. That's why we focus on delivering dessert boxes wholesale without compromising on design. Our compact and simple designs leave room for your creative styling, all while providing you with significant cost savings. Thus, our packaging company is your one-stop shop for bakery goods, including custom cake boxes to complement your offerings.
Swift Turnaround Time
Our customers praise our firm for having the fastest turnaround time of 8-10 days in the industry. We take pride in delivering your packaging orders promptly, ensuring you meet your deadlines and keep your business running smoothly. Moreover, our efficient turnaround time of 4-6 days allows you to respond quickly to market demands and stay ahead of your competitors.
Free Nationwide Delivery
We believe in making your life easier, which is why we offer free delivery across the USA. Say goodbye to added delivery costs and leave a message on our website. Also, our call representative will contact you shortly to arrange hassle-free delivery. Thus, choose us, for a brighter, budget-friendly future.
Why Opt for Boxlark: Your Packaging Partner of Choice
When it comes to custom packaging solutions, Boxlark is the top choice. With our vast experience and unwavering dedication to your satisfaction, we offer top-notch packaging services that are tailored to your exact needs. Whether you need custom designs, eco-friendly options, or bulk orders, we've got you covered. Furthermore, our team is with you every step of the way, ensuring a smooth and seamless experience. So, if you have questions or need assistance, simply email us at sales@boxlark.com or give us a call at (+1 347 480 2020). Trust us for all your packaging needs and enjoy excellence like never before!
ARE YOU LOOKING FOR
Custom Packaging Boxes Within Days?
Order Boxes NOW and Get within Days Delivered at your Door-Step!
Our Process Is Quick And Easy
Providing simplicity to manage packaging orders is our aim at BoxLark. We give you all opportunities to customize your Kraft, rigid, mailer, cardboard, and all other custom packaging boxes as per your requirement. It helps BoxLark deliver your orders on time. So, explore our simplified ordering process.
01
Order
Place your packaging queries via our website, Phone call or WhatsApp.
02
Design

We will send you the box template to adjust your artwork with complete guidelines.
03
Approve

We send you an electronic proof via email for approval or revision against your orders.
04
Production
Your approval means that your order has been sent to the production team.
05
Delivery

Once your packaging order has been sent to the production team, it will be delivered within 7-12 days.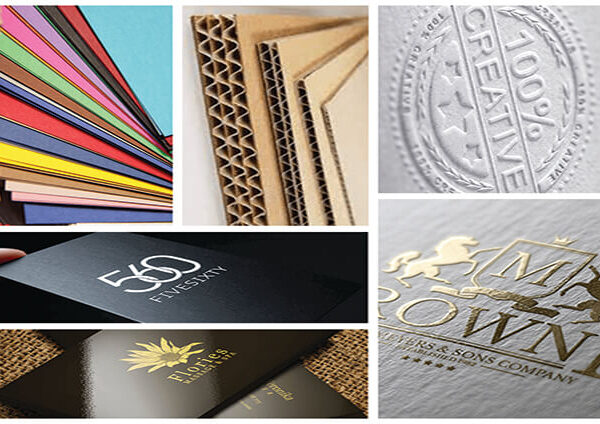 UNLIMITED CUSTOMIZATION
BoxLark is a Full-service packaging company to provide our customers, the most customized packaging solutions. These boxes not only keep your products precisely fit inside but also help you brand your products as much as you expect. At BoxLark, we offer customization options like:
Unlimited Stock Options

Embossing / Debossing

Lamination (Matte & Glossy)

Spot UV / Spot Gloss
Hot Stamping / Foiling

Die Cutting

Custom inserts

Custom Windows