Lip Balm Boxes
In the cosmetics industry, having an exceptional product is just the beginning. Packaging also plays a crucial role in its success. This is especially true for lip balm manufacturers. To stand out, they should consider using custom lip balm boxes. These boxes are not only durable but also made with high-quality materials, which can greatly contribute to your business's success. Boxlark, a leading customized lip balm packaging supplier, offers a range of trendy and modern lip balm box designs. We're committed to providing top-notch wholesale packaging, emphasizing quality above all else. Feel free to contact us at sales@boxlark.com to place your order and take the next step in enhancing your product's presentation.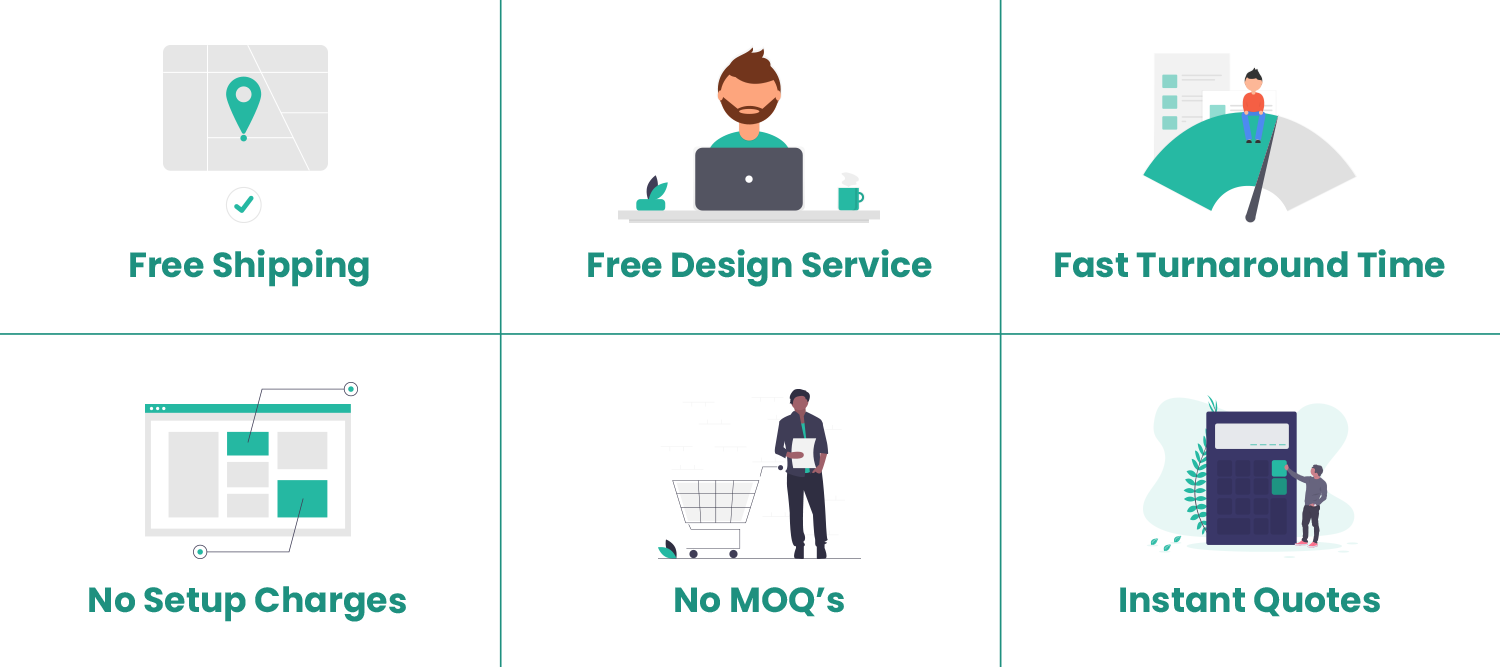 Specifications
Description
Reviews (2)
| | |
| --- | --- |
| Dimensions | Available in all Custom Sizes |
| Printing | CMYK, PMS, Without printing |
| Paper Stock | 10pt to 24pt (80lb to 200lb)(250gsm to 600gsm) Eco-Friendly Kraft, Corrugated and Flute Stock |
| Quantities | 100 - 500,000 |
| Coating | Semi Gloss AQ, Gloss UV, Matte UV, Spot Gloss & Matte UV |
| Default Process | Die Cutting, Gluing, Scoring, perforating |
| Options | Window Cut Out, Gold/Silver Foiling, Embossing, Raised Ink |
| Proof | Digital Proof, 3D Mock-up |
| Turn Around Time | 6-8 Business Days |
| Shipping | Shipped Flat, Free Shipping |
| Inquiries | For further inquiries and Quotes contact us at +1 (347) 480-2020 or email to sales@boxlark.com |
Description
Custom Lip Balm Boxes: A Great Way to Promote Your Brand
Lip balm is a product that many people use every day. It helps to moisturize and protect the lips from dryness and cracking. Additionally, lip balm is also versatile and can come in different flavors, colors, and shapes. Therefore, if you sell lip products, you want to ensure that your product stands out from the competition. One of the best ways to do that is to use custom lip balm boxes wholesale. Also, this packaging is designed to showcase your brand and attract customers. They are made from high-quality materials that enhance the appearance and quality of your product.
Moreover, you can customize your boxes with your logo, slogan, images, and other details that reflect your brand identity and values.  Furthermore, these printed lip balm boxes are also ideal for different occasions. You can use them as gift boxes, promotional boxes, or personal accessories. Finally, tailored lip balm holders can help you create a lasting impression on your target audience and increase your brand awareness and loyalty. If you are looking for bespoke lip balm containers, you can contact Boxlark today. Our company is a leading provider of custom packaging solutions for various products.
"Where Beauty Meets Custom Packaging: Lip Balm Boxes Extraordinaire"
Customization at its Best: Lip Balm Packaging Boxes
Explore our range of customizable lip balm packaging boxes, where you can add a personal touch, including your logo. These boxes not only keep your lip balms safe but also create a strong brand connection, attracting new customers. Recent research highlights that appealing packaging encourages impulse purchases, significantly influencing buying decisions.
At Boxlark, our dedication lies in helping brands succeed through creative packaging solutions. Our lip care cases offer an affordable way to make your products stand out. The best part? You have the power of customization at your fingertips. Let's collaborate to design packaging that perfectly aligns with your brand identity, complete with your logo, leaving a lasting impression. Plus, don't forget to explore our additional service of lip gloss packaging boxes, enhancing your experience further.
Quality Printing of Custom Lip Products Boxes
You have come to the right place if you are looking for quality printing of custom printed lip balm boxes. Our company uses the latest printing techniques and advanced offset and digital presses to create the finest packaging for your lip hydration products. Moreover, you can see how your custom lip balm packaging will look like with our impressive 3D designs and prototypes before you confirm your order. Additionally, you can make your boxes more appealing and informative for your customers by customizing them with your logo, brand theme, and product details.
Furthermore, you can select from various options for printing, finishing, and special effects to give your boxes a unique and elegant look. Our custom designs for lip product boxes are printed in a full-color CMYK printing process and can have a glossy or matte finish. You can also add embossing, debossing, or foil stamping to enhance the appearance and texture of your boxes. Besides, our company has expertise in not only lip balm boxes wholesale but also lipstick boxes, providing a holistic packaging solution that matches your brand and products. No doubt, with our company, you get more than just boxes; you get a captivating story of packaging excellence that will impress your customers.
Crafting Cosmetic Boxes: Materials and Magic
Our company specializes in creating exceptional cosmetic packaging for lip balm products. We use high-quality materials such as sturdy cardboard packaging and eco-friendly Kraft paper. These materials ensure that our custom lip balm boxes are not only durable but also cost-effective. In addition, these packaging materials are print-friendly and recyclable, aligning with our commitment to sustainability. Moreover, we enhance the allure of the lip protectant boxes by incorporating die-cut window panes.
These provide a sneak peek of the exquisite product inside. This thoughtful detail allows customers to catch a glimpse of the original item, enticing them further. Furthermore, we aim to make your lip balm packaging shine and shimmer, making your product stand out in the market. With our attention to detail and quality materials, we ensure that your skincare boxes are not just a box but a captivating experience.
Lip Care with a Green Touch: Eco Packaging
Do you want to take care of your lips and the Earth? Then you should try our green lip-soothing packaging boxes. They are eco-friendly and good for your products. We have different types of boxes that you can pick:
First, we have recyclable boxes: These boxes are made from old materials. This saves new materials and helps nature.
Next, we have reusable boxes: These boxes are amazing. You can use them again and again. You can also change their look by cutting or adding designs. They are simple and smart.
Moreover, we have boxes that nature can break down: They are biodegradable and compostable boxes. They can go back to the Earth without hurting it.
Also, we have a special service for lotion packaging boxes. It is the best choice for eco-friendly packaging. So, join us and be kind to your lips and the planet. Choose packaging that is good for you and the Earth.
Lip Balm and Winter Care Custom Boxes
At our company, we know how important it is to keep your lips and skin moisturized and protected during the cold season. That's why we offer you the best packaging solution for your cosmetic care products like lip balm and other winter care custom boxes. These boxes are not only durable and attractive but also customizable and affordable. In addition, these custom display boxes are made from high-quality materials that are solid, sturdy, and fit for your product. They will protect your product from any damage and make it look more attractive and professional.
Moreover, we also have another service that you might like cosmetic display boxes. These boxes are great for showing off your lip balm products beautifully and conveniently. They will grab the attention of your customers and boost your sales. You can also customize these boxes with your logo, design, and details to make them more appealing and informative. Thus, with our company, you get the best quality and value for your money. We also offer lip balm boxes wholesale at affordable prices.
Free Shipment and Rush Delivery
We offer free shipping for standard orders within the USA. This means that if you order lip balm packaging boxes with our regular delivery time of 8 – 10 business days, you don't have to pay any extra cost for shipping. However, if you need your lip balm boxes faster, we can provide them in 4 – 6 business days with a rush packaging service, but this will incur a shipping fee. Thus, you can choose the option that suits your needs and budget.
Exclusive Facilities
But that's not all. We also have some exclusive facilities for our customers who meet certain criteria. You can enjoy free design assistance from our experts, who will help you create the perfect tailor lip balm boxes for your brand. You can also order lip-soothing boxes at reasonable prices. Just contact us to get a quote and see how much you can save. We are here to help you with your lip balm packaging needs.
Contact Us for Best Custom Packaging Solutions
If you are looking for the best and most affordable lip balm packaging boxes supplier in the USA, Boxlark is the right choice for you. We have been serving hundreds of brands and retail businesses with high-quality printing and packaging products for a long time. Moreover, our custom lip balm boxes are exquisite and fascinating, and they will help your cosmetic brand grow and achieve success. We care about our customers, and therefore we offer the following benefits to ensure their satisfaction:
Free Shipping (USA)
Fast delivery (8-10 working days)
Rush packaging (4-6 working days)
No extra charges for die-cut or plate-cut
Free 3D mockups
Free design support
Lowest MOQs (100 units)
So, don't miss this opportunity and order now! Our customer care representatives are ready to answer your questions. You can also call us at (+1 347 480 2020) or chat with us online.
ARE YOU LOOKING FOR
Custom Packaging Boxes Within Days?
Order Boxes NOW and Get within Days Delivered at your Door-Step!
Our Process Is Quick And Easy
Providing simplicity to manage packaging orders is our aim at BoxLark. We give you all opportunities to customize your Kraft, rigid, mailer, cardboard, and all other custom packaging boxes as per your requirement. It helps BoxLark deliver your orders on time. So, explore our simplified ordering process.
01
Order
Place your packaging queries via our website, Phone call or WhatsApp.
02
Design

We will send you the box template to adjust your artwork with complete guidelines.
03
Approve

We send you an electronic proof via email for approval or revision against your orders.
04
Production
Your approval means that your order has been sent to the production team.
05
Delivery

Once your packaging order has been sent to the production team, it will be delivered within 7-12 days.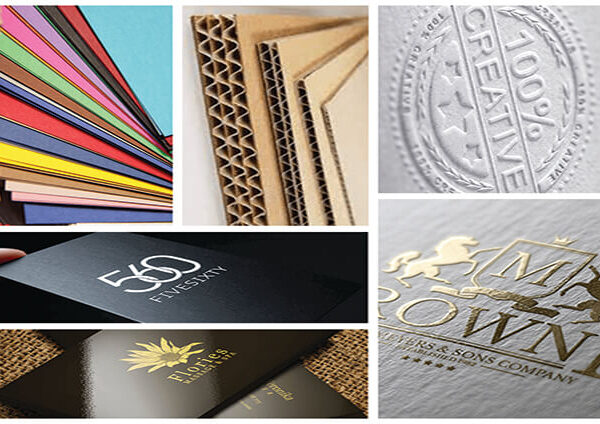 UNLIMITED CUSTOMIZATION
BoxLark is a Full-service packaging company to provide our customers, the most customized packaging solutions. These boxes not only keep your products precisely fit inside but also help you brand your products as much as you expect. At BoxLark, we offer customization options like:
Unlimited Stock Options

Embossing / Debossing

Lamination (Matte & Glossy)

Spot UV / Spot Gloss
Hot Stamping / Foiling

Die Cutting

Custom inserts

Custom Windows