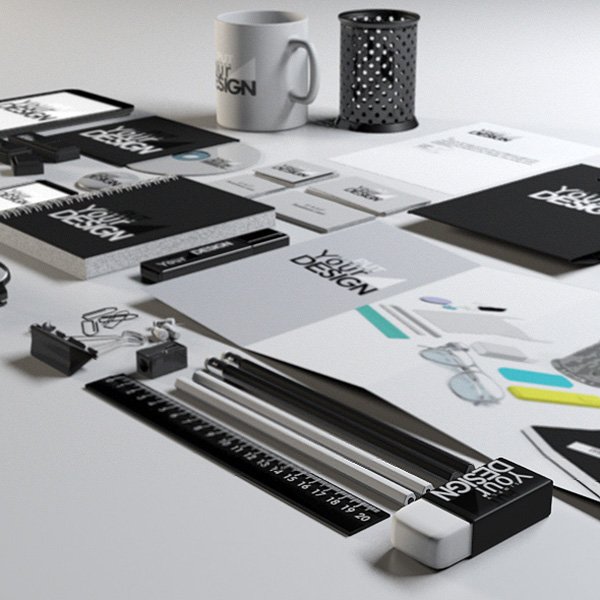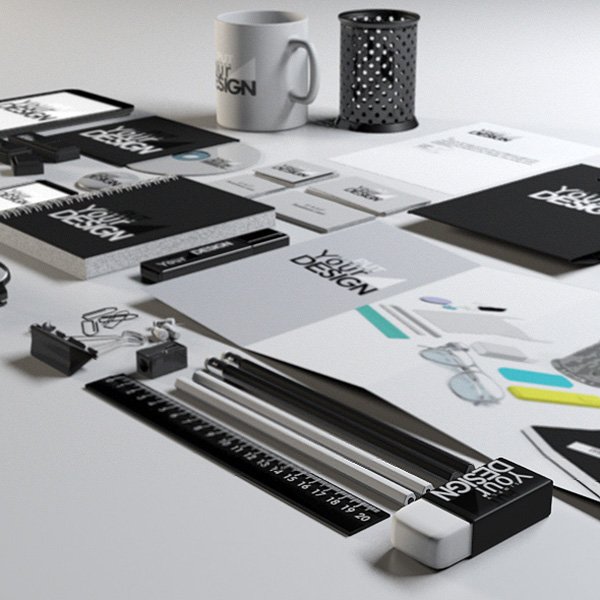 Custom Stationery Boxes
In a world where presentation is everything, the right packaging can make all the difference. Elevate your school and office supplies by pairing them with custom stationery boxes that not only protect but also captivate. At Boxlark, we bring you the power of packaging, seamlessly blending functionality and aesthetics to give your brand a competitive edge. Moreover, we create unique boxes that appeal to your specific audience and ensure safe delivery, no matter how far. Whether you need a large batch or just a few, our quotes are the best in the market. Get in touch with our experts at (+1 347 480 2020) today to find the perfect solution for your requirements.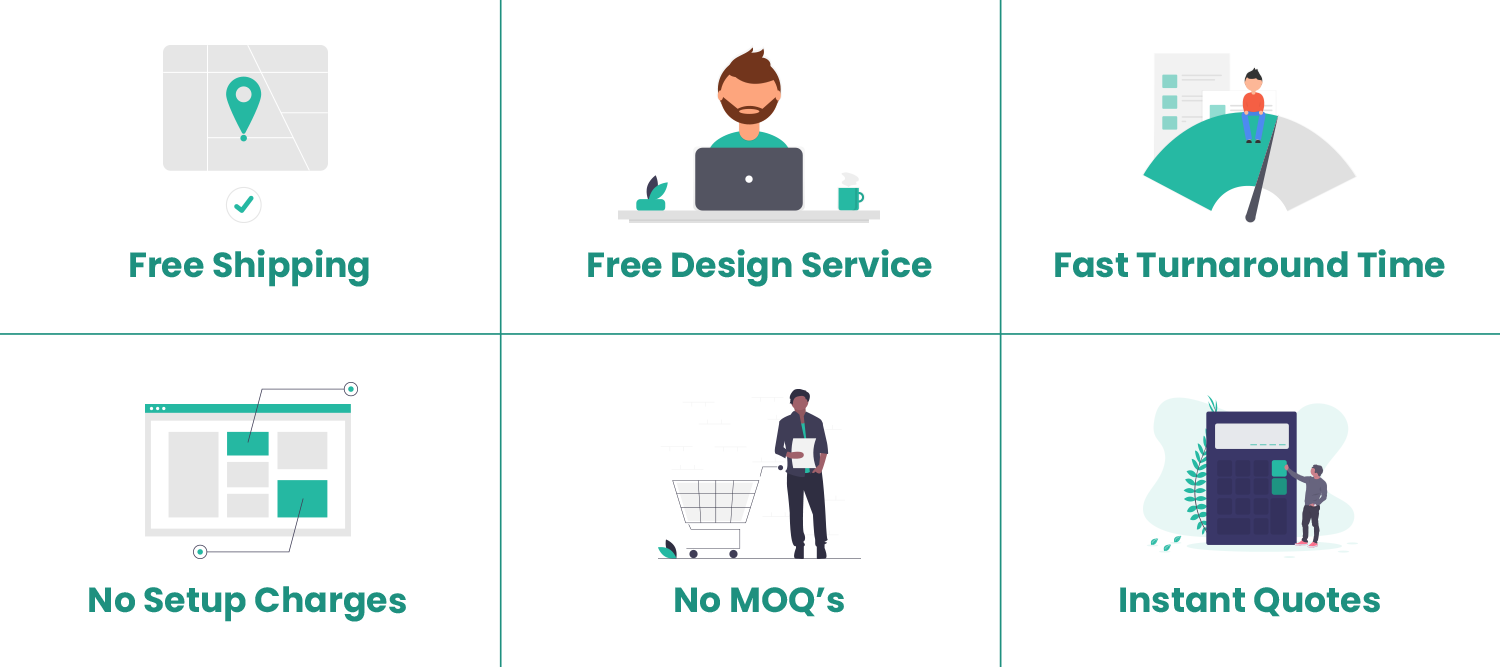 Specifications
Description
Reviews (2)
| | |
| --- | --- |
| Dimensions | Available in all Custom Sizes |
| Printing | CMYK, PMS, Without printing |
| Paper Stock | 10pt to 24pt (80lb to 200lb)(250gsm to 600gsm) Eco-Friendly Kraft, Corrugated and Flute Stock |
| Quantities | 100 - 500,000 |
| Coating | Semi Gloss AQ, Gloss UV, Matte UV, Spot Gloss & Matte UV |
| Default Process | Die Cutting, Gluing, Scoring, perforating |
| Options | Window Cut Out, Gold/Silver Foiling, Embossing, Raised Ink |
| Proof | Digital Proof, 3D Mock-up |
| Turn Around Time | 6-8 Business Days |
| Shipping | Shipped Flat, Free Shipping |
| Inquiries | For further inquiries and Quotes contact us at +1 (347) 480-2020 or email to sales@boxlark.com |
Description
Organize Your Workspace in Style with Custom Stationery Boxes
Discover the perfect custom stationery boxes to organize your workspace with style and efficiency. Our selection of boxes is designed to hold and protect your essential materials, from pens and pencils to paperclips and sticky notes. With various sizes and designs to choose from, you can find the perfect writing accessories box that complements your style and elevates your workspace decor. Additionally, these boxes are not just functional; they also add a touch of elegance and sophistication to your desk. With Boxlark's custom packaging boxes, you can elevate your organization's game and create an aesthetically appealing workspace that fuels creativity and productivity.
Exploring Customization Aspects for Personalized Stationery Boxes
When it comes to customized stationery boxes, the possibilities are endless. Dive into the world of customization to create stationery boxes with us that reflect your unique style and preferences. Besides, you can choose the right colors, patterns, and textures, and even add your name, brand, or custom printings to make your boxes truly one-of-a-kind. Moreover, you can select the ideal size and compartments to accommodate your specific writing accessory needs. Furthermore, our personalized paper goods packaging allows you to showcase your creativity and make a lasting impression, whether it's for personal use, gifting, or branding purposes. Plus, don't forget to explore our additional service of rigid book sleeves, designed to protect and enhance your reading experience.
Elevate Your School & Office Supplies with Custom Stationery Boxes for Maximum Profit
Sturdy and Attractive Packaging Materials for All Budgets
At our company, we understand that tailor office supply boxes should cater to various budgets. That's why we offer a wide range of material options, ensuring you can choose according to your financial constraints. Here are the top materials we offer for custom stationery packaging:
Cardboard Boxes: An affordable and sturdy material available in various thicknesses and finishes.
Corrugated Cardboard boxes: Stronger and more durable than regular cardboard, suitable for shipping and custom boxes.
Paperboard: Heavier and more rigid than cardboard, perfect for book covers and applications requiring strength and durability.
In addition to these materials, we offer subscription boxes, tailored to your unique needs and preferences, ensuring your packaging is not only functional but also relevant to your content.
Configure Your Custom Boxes to Perfection: Our Packaging Templates
Our bespoke writing supplies boxes can be configured to suit your product requirements, with a range of packaging templates:
Outstanding Boxes with Complimentary Logo Printing
Elevate your product's visual appeal and brand messaging with our exceptional custom printed stationery boxes featuring logo imprints. These bespoke designs come in various shapes, sizes, and finishes, enhancing your writing supplies' packaging. Additionally, you can also choose from a selection of finishing options, such as CMYK and PMS color models, to create eye-catching brand representations. Furthermore, consider complementing your order with custom magnetic boxes, tailored to suit your printing needs.
Endless Embellishing Features for Boxes
Customization of printed stationery boxes goes beyond aesthetics; it also boosts product visibility and brand awareness. Also, engrave your brand name, logo, or slogan on the box's surface to spread your message through the packaging. Also, choose from various surface finishes, including gloss lamination, matte lamination, Gloss AQ, Gloss UV, Spot UV, embossing, debossing, raised ink printing, and more. Moreover, our customized options are designed to make your packaging truly stand out, ensuring your product captures the attention it deserves.
Environment-Friendly Tailored Stationery Packaging
At our company, we're committed to a greener and safer environment. We opt for eco-friendly stationery boxes manufactured from carefully selected 100% recyclable materials to reduce your environmental impact. Also, our card products, including envelopes, memos, and letters, are produced using eco-friendly materials, ensuring compliance with environmental standards. Every stationery box we create adheres to eco-friendly techniques, from inks and adhesives to tapes and tools. Besides, explore our additional service of custom gift card boxes, perfect for enhancing your gifting experience. Thus, choose our desk essential boxes packaging solutions and proudly promote your commitment to an environmentally friendly approach.
Why Choose Custom Unique Stationery Box Designs from Boxlark?
Our company has earned its reputation as a top choice for custom stationery packaging boxes due to our unwavering commitment to quality, timely customer service, and continuous innovation in printing solutions. We value long-lasting customer relationships, and our customer-centric approach sets us apart from the competition. We believe in transparency and always strive to fulfill our promises. Moreover, in case of any issues, we promptly communicate with our clients and work tirelessly to resolve them.
Wholesale Customized Packaging Is Key to Brand Success
Our specialization lies in the customization of wholesale stationery boxes tailored to your company's specific requirements. Our meticulous attention to detail results in impeccable packaging that stands out in the market. We also aim to deliver products that are distinct from existing options, incorporating unique details requested by our clients for their business products or goods. Additionally, discover our custom Kraft boxes, designed to elevate your stationery packaging and create a lasting impression.
Save Time and Money with Tailored Packaging Strategies:
Procuring quality handcrafted stationery boxes need not be expensive or time-intensive. We empower our customers to economize both time and costs through bespoke packaging strategies, meticulous planning, and optimization. Every step of the process, from printing and design to die-cutting, is managed in-house to reduce overheads and meet deadlines regardless of order volume. Furthermore, consider our book box service to enhance your product offerings.
Save Your Time & Money:
Quality handcrafted stationery boxes don't have to break the bank or consume your precious time. At our firm, we help our customers save both time and costs through tailored packaging strategies and efficient planning. Furthermore, we handle every step of the process in-house, from printing and designing to die-cutting, reducing overhead expenses and ensuring we always meet deadlines, regardless of the order quantity. Also, you can explore our additional service of book boxes, designed to protect and preserve your valuable books.
Fastest Turnaround Time:
Our reputation for the fastest turnaround time in the industry has earned accolades from our customers. Moreover, we pride ourselves on delivering packaging orders promptly, enabling our clients to meet their deadlines and stay ahead of their competitors. Our standard delivery takes 8-10 days, while rush orders are processed in just 4-6 days.
Free Delivery:
We go the extra mile for our customers by offering free delivery across the U.S.A., ensuring your budget remains focused on your stationery boxes wholesale. So, simply leave a message on our website, and our representatives will promptly contact you.
Contact Us Now!
If you're in search of top-quality custom stationery boxes that are not only reliable but also visually appealing, look no further than Boxlark. Our boxes exude supreme quality and allure, designed to elevate your brand's recognition. With a wide range of box styles and endless customization options, we can bring your packaging vision to life. Thus, reach out to our dedicated agents today at (+1 347 480 2020) to place your order or inquire about our products. You can also contact our experts via email at sales@boxlark.com for further information.
Call us today to get a free quote on our custom stationery boxes!
ARE YOU LOOKING FOR
Custom Packaging Boxes Within Days?
Order Boxes NOW and Get within Days Delivered at your Door-Step!
Our Process Is Quick And Easy
Providing simplicity to manage packaging orders is our aim at BoxLark. We give you all opportunities to customize your Kraft, rigid, mailer, cardboard, and all other custom packaging boxes as per your requirement. It helps BoxLark deliver your orders on time. So, explore our simplified ordering process.
01
Order
Place your packaging queries via our website, Phone call or WhatsApp.
02
Design

We will send you the box template to adjust your artwork with complete guidelines.
03
Approve

We send you an electronic proof via email for approval or revision against your orders.
04
Production
Your approval means that your order has been sent to the production team.
05
Delivery

Once your packaging order has been sent to the production team, it will be delivered within 7-12 days.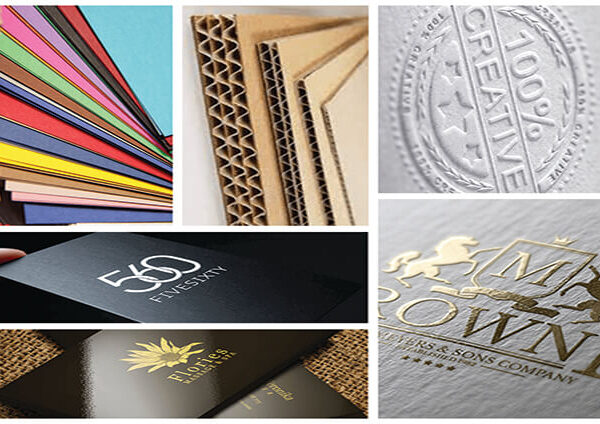 UNLIMITED CUSTOMIZATION
BoxLark is a Full-service packaging company to provide our customers, the most customized packaging solutions. These boxes not only keep your products precisely fit inside but also help you brand your products as much as you expect. At BoxLark, we offer customization options like:
Unlimited Stock Options

Embossing / Debossing

Lamination (Matte & Glossy)

Spot UV / Spot Gloss
Hot Stamping / Foiling

Die Cutting

Custom inserts

Custom Windows