Custom Product Boxes
If you need custom product boxes, BoxLark is the best choice for you. We make high-quality boxes with fantastic printing and a special coating. You can choose from many options for printing and design to make your boxes unique. Thus, our customer service is responsive and helpful at every step.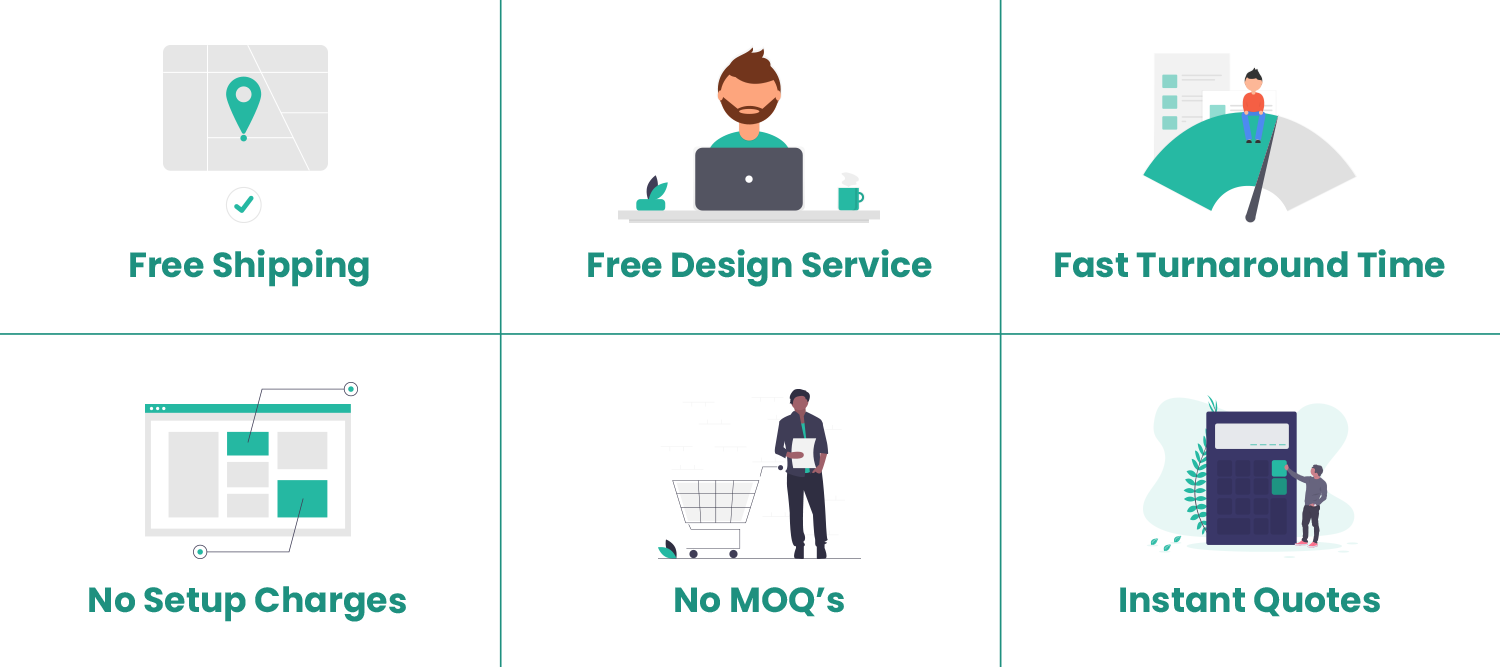 Specifications
Description
Reviews (2)
| | |
| --- | --- |
| Dimensions | Available in all Custom Sizes |
| Printing | CMYK, PMS, Without printing |
| Paper Stock | 10pt to 24pt (80lb to 200lb)(250gsm to 600gsm) Eco-Friendly Kraft, Corrugated and Flute Stock |
| Quantities | 100 - 500,000 |
| Coating | Semi Gloss AQ, Gloss UV, Matte UV, Spot Gloss & Matte UV |
| Default Process | Die Cutting, Gluing, Scoring, perforating |
| Options | Window Cut Out, Gold/Silver Foiling, Embossing, Raised Ink |
| Proof | Digital Proof, 3D Mock-up |
| Turn Around Time | 6-8 Business Days |
| Shipping | Shipped Flat, Free Shipping |
| Inquiries | For further inquiries and Quotes contact us at +1 (347) 480-2020 or email to sales@boxlark.com |
Description
The Need for Custom Product Boxes
The e-commerce industry has been growing rapidly, especially in recent years. Moreover, the COVID-19 pandemic has made more people shop online from home for safety reasons. This trend has sped up due to the pandemic. Physical stores might go back to normal, but lots of people like online shopping because it's convenient. However, they still want to experience the excitement of retail. That's why there is a growing demand for product box packaging that provides a unique unboxing experience.
Apart from this, retail suppliers aim to create unique and recognizable experiences for consumers, even in their own homes, to fulfill the increasing demand. Custom packaging creates a delightful experience with pretty boxes, giving buyers excitement and joy when they open them. It brings happiness straight to their door. Subsequently, the goal is to make the unboxing experience amazing and make customers really happy. This helps them feel connected to the brand and want to keep buying from them.
The Role Played by Custom Product Boxes
Custom product packaging boxes are more important now than before. They have a new role to play today. Here is how these boxes are becoming part and parcel of any brand;
The custom packaging boxes provide the first physical touchpoints for any brand delivering consumer goods to the customer. Also, they are the first thing the customer sees from the brand. In addition, they make the first impression that matters a lot.
Moreover, your custom packaging boxes show your brand. Customers know your brand and remember it. Your boxes have patterns and logos that make your brand stand out. Customers see your boxes and think of your brand and its values. This makes customers like you more and buy more.
Apart from this, appealing custom boxes make customers loyal. They want to buy more from the same brand. Nice boxes give an excellent first impression and make the product stick in their mind. Subsequently, small companies use attractive boxes to show their brand and keep customers happy.
All in all, products go a long way in e-commerce. They need strong packaging to reach customers safely. This is not like other businesses. Consequently, packaging boxes help keep products safe from couriers.
Expert Customization for Eye-Catching Boxes
Custom printing is important for the packaging of your product. Many businesses use custom product boxes to show their brand. BoxLark can print your logo, graphics, and colors on your boxes.
In addition, we pay attention to fonts, shapes, and colors to make your boxes look good. We also make custom rigid boxes for your products like custom product boxes, you can change them as you want. They have unique shapes, cool designs, and bright colors. They protect your products and make them more valuable.
Moreover, we print the text you need, such as instructions, ingredients, warnings, sizes, and colors. Furthermore, we put the text in the right place to make your printed boxes look balanced. On the whole, this makes your custom packaging more appealing to customers.
Advanced Printing Options for Wholesale Printed Packaging Boxes
We print your custom boxes with the best machines. You can choose your printing style. For example, digital printing is simple and fast. On the other hand, offset printing is detailed and sharp. In addition, our machines can print every detail perfectly on your wholesale printed product packaging boxes. You can also pick colors that show your brand's personality.
Subsequently, we have extra printing options to make your custom product boxes amazing. For instance, gold or silver foiling can make your logo sparkle and impress customers. Similarly, embossing and raised ink can make the text on your boxes pop out and look cool. These options make your boxes stand out from the crowd.
Let the BoxLark Create a Brand-New Brand Identity for You
We are not just a bunch of packaging designers; rather we consider ourselves as brand builders. Our team of experts collaborates with you from the beginning to create a lasting definition for your company. Also, we understand that your custom product packaging is not just a piece of cardboard. Instead, it is your company's attire. In addition, we care about every tiny thing at every step. We don't think it's just packaging. Furthermore, we think it's branding. So, here is how we help you stand with your heads up in the highly competitive market;
Tailor-Made Boxes with Precise Fitting with Expert Design
We are experts in making boxes that fit your products well. For this reason, we offer tailor-made product boxes wholesale with your logo that can be customized to match your items' size and shape. Moreover, our team of designers ensures that each box is well-shaped and well-fitted so your products are safe and attractive. We also care about your budget and creativity. Therefore, our designers balance both, creating designs that are affordable and beautiful.
Subsequently, we also offer free design advice. Since we have many designs and customization options, you might need some help. In that case, you can consult our experts and they will help you choose the best design that suits your vision.  We aim to make boxes that satisfy you. As a result, our goal is to provide you with high-quality boxes that protect your products and enhance your brand image.
Extensive Catalog of Product Box Designs for Personalization
We have many box designs that you can change to fit your needs. We also have a big collection of designs so that you can find the best box for you. In addition, we have simple boxes that open from the front or the back and fancy boxes that have different shapes. We have them all.
Moreover, one of our boxes is a reverse tuck box. They are boxes that are easy to open and close. They are suitable for many kinds of products and packaging. You can also make your boxes look better and work better. You can add windows to any box design to see your product better.
Furthermore, we have more features like tabs that hang or lock, which are good when you want your product to be seen well in a store. You can also make your boxes more elegant or notable for some occasions. We have many things you can use to decorate your custom product boxes. You can use ribbons, beads, laces, bows, frills, or brooches. These things make your boxes great for gifts or presentations.
Give your Packaging a Touch of Luxury with Our Final Coating
We offer a final coating service for every product box. For this reason, the final coating gives a luxurious look to the boxes and makes them look more professional. The coating also protects the text on the boxes and keeps them from damage. So, the coating can make standard boxes look like product boxes wholesale and add value to the packaging and product. Furthermore, some of our coating options for product box packaging are matte coating, glossy finish, aqueous coating, and spot UV coating.
Our Impressive Services at A Glance
We have some excellent services of premium packaging boxes for you. Here are some of them:
• Many ways to change your boxes
• Nice designs, themes, and layouts
• Strong and eco friendly boxes
• Free help from professional designers
• Customer support anytime
• Free shipping
Contact Us Today!
We at BoxLark make and send your custom product boxes fast. In addition, you don't have to pay for shipping if you are in the USA. Moreover, you don't have to worry about extra or hidden fees either. Apart from that, we check our products carefully before we send them. Thus, we do this to avoid mistakes and problems. So, don't wait any longer. Order your boxes today and see the difference for yourself.
ARE YOU LOOKING FOR
Custom Packaging Boxes Within Days?
Order Boxes NOW and Get within Days Delivered at your Door-Step!
Our Process Is Quick And Easy
Providing simplicity to manage packaging orders is our aim at BoxLark. We give you all opportunities to customize your Kraft, rigid, mailer, cardboard, and all other custom packaging boxes as per your requirement. It helps BoxLark deliver your orders on time. So, explore our simplified ordering process.
01
Order
Place your packaging queries via our website, Phone call or WhatsApp.
02
Design

We will send you the box template to adjust your artwork with complete guidelines.
03
Approve

We send you an electronic proof via email for approval or revision against your orders.
04
Production
Your approval means that your order has been sent to the production team.
05
Delivery

Once your packaging order has been sent to the production team, it will be delivered within 7-12 days.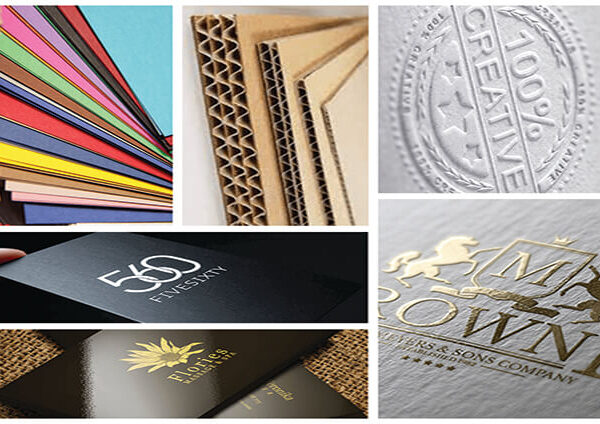 UNLIMITED CUSTOMIZATION
BoxLark is a Full-service packaging company to provide our customers, the most customized packaging solutions. These boxes not only keep your products precisely fit inside but also help you brand your products as much as you expect. At BoxLark, we offer customization options like:
Unlimited Stock Options

Embossing / Debossing

Lamination (Matte & Glossy)

Spot UV / Spot Gloss
Hot Stamping / Foiling

Die Cutting

Custom inserts

Custom Windows