Pre Roll Boxes
Looking for child-resistant custom pre-roll boxes? Look no further than BoxLark. We offer high-quality, durable boxes that provide maximum protection for your pre-rolls. Additionally, our eco-friendly stock options help your business establish a reputation as an environmentally conscious company. Choose from a variety of stock options to find the perfect fit for your needs. Thus, with BoxLark, you can rest assured that your pre-rolls are safe and secure. So why wait? Contact us today to learn more!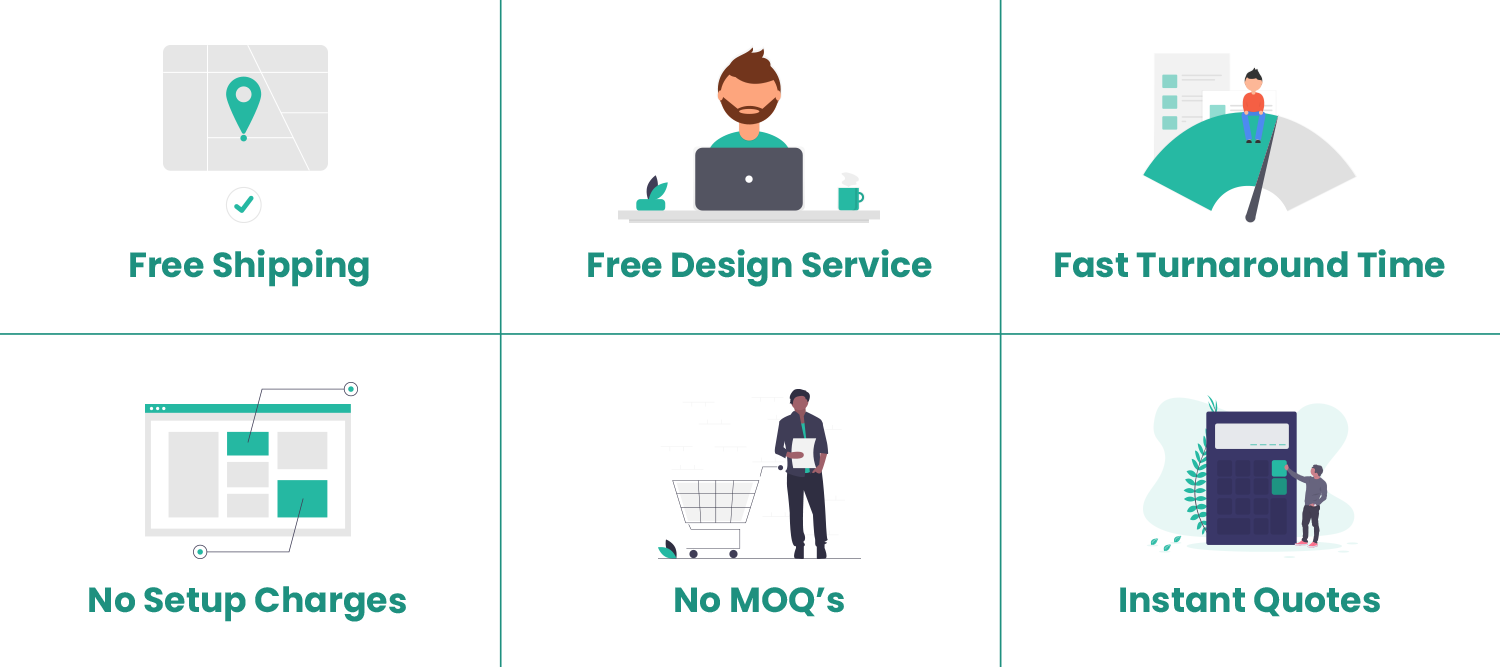 Specifications
Description
Reviews (3)
| | |
| --- | --- |
| Dimensions | Available in all Custom Sizes |
| Printing | CMYK, PMS, Without printing |
| Paper Stock | 10pt to 24pt (80lb to 200lb)(250gsm to 600gsm) Eco-Friendly Kraft, Corrugated and Flute Stock |
| Quantities | 100 - 500,000 |
| Coating | Semi Gloss AQ, Gloss UV, Matte UV, Spot Gloss & Matte UV |
| Default Process | Die Cutting, Gluing, Scoring, perforating |
| Options | Window Cut Out, Gold/Silver Foiling, Embossing, Raised Ink |
| Proof | Digital Proof, 3D Mock-up |
| Turn Around Time | 6-8 Business Days |
| Shipping | Shipped Flat, Free Shipping |
| Inquiries | For further inquiries and Quotes contact us at +1 (347) 480-2020 or email to sales@boxlark.com |
Description
Pre Rolls: Medicinal & Non-Intoxicating
Pre-rolls are a popular choice for people who want the benefits of cannabis without getting high. They're made from hemp flowers and contain cannabinoids that can help with pain, anxiety, and insomnia. By using pre-rolls, people can feel better without altering their state of mind. CBD products can also be a good alternative to addictive pre-rolls or cigarettes.
By gradually adding Cannabidiol to the mix, they can help reduce addiction until the only thing left is non-addictive and beneficial CBD. In addition, to stand out from the competition, companies are using custom pre roll boxes. These boxes feature the company's branding, which can help attract and retain customers. BoxLark offers the best pre roll packaging boxes with modern designs that create a unique retail experience.
Custom Pre Roll Boxes – The Art of Branding and Retail Experience
Custom pre roll boxes are essential for establishing a brand identity and providing customers with a retail experience. The packaging is the first thing that customers see and can make or break the sale. Firstly, custom printed pre roll boxes are an essential tool for any company. These boxes carry the company's logo and establish a brand identity. This helps in earning and retaining customers, which is crucial for any business.
Moreover, BoxLark is an expert in providing state-of-the-art packaging. Their custom pre roll boxes are exceptional and stand out in a highly competitive market. Their innovative designs are superior to those of their competitors, offering customers a unique retail experience.
Furthermore, BoxLark's pre-roll packaging boxes ensure an exceptional branding experience. This is crucial to providing customers with the best possible product. In conclusion, if you're looking for high-quality custom pre roll boxes, herbal cigarette boxes, cigar boxes, or tobacco packaging boxes, BoxLark is the right choice for you.
The Significance of Safety-Ensured Packaging for Other Goods
Custom pre roll boxes and Cigarette boxes from BoxLark are the best options for safe and secure products. Cannabis products, such as pre-rolls, are not safe for children and must be kept out of their reach. Ingesting or mishandling these products can cause serious harm to kids. Thus, it is crucial to use child-resistant packaging boxes for such products. This not only demonstrates concern for community safety but also enhances a brand's image among customers.
Safe and Attractive Child Resistant Packaging by BoxLark
BoxLark offers secure and child-resistant packaging for tobacco and products. Moreover, we designed the packaging options with buttons on two sides or sliding trays. These features prevent children from easily accessing the contents. This ensures that the products remain safe and secure at all times.
BoxLark's pre-roll boxes not only ensure safety but also provide visual appeal. Companies can customize it with their unique graphics and logos. This means that businesses can promote their brand while keeping their products safe. Whether you need custom pre roll boxes of narcotics products or tobacco packaging, BoxLark has got you covered. Here we simplify the safety mechanism for the elderly, yet make it challenging enough for children.
Durable and Versatile Stock Options
At our company, we prioritize high durability when it comes to pre roll packaging. To achieve this, we offer a variety of stock options, ranging from 12pt to 24pt. Our options include cardboard, bux board, card stock, e-flute corrugated, and eco kraft. To ensure that our pre roll packaging boxes can withstand rough handling during transit, we reinforce the weight-bearing areas.
This guarantees that the boxes will maintain their shape and strength. Additionally, we use appropriate transition words to connect our ideas and keep the text easy to read. Our pre roll boxes can withstand the challenges of e-business, ensuring your products arrive in pristine condition.
Protect Your Brand Image with Our Durable Boxes
We prioritize durability in our pre roll packaging to avoid harming a brand's image with damaged packaging. Furthermore, we design our custom joint boxes to protect the joints and maintain their shape during transit.
You can be confident that your products will arrive safely and look great when you choose our sturdy pre-roll joint boxes. Additionally, we offer a variety of options ranging from cardboard to e-flute corrugated. This allows you to select the perfect material for your cannabis product, ensuring its safe delivery and appealing presentation. Contact us today to learn more about our versatile and durable joint boxes and pre roll boxes.
BoxLark's Practical Approach to Pre-Roll Box Manufacturing
BoxLark believes in practicality rather than just making claims without implementing them. In addition, our experienced sales representatives and market analysts have crafted policies for a worry-free experience. We also designed and manufactured your custom pre roll boxes with guidelines that exceed your expectations.
100% Eco-Friendly and Recyclable Boxes
At BoxLark, we use modern equipment and eco-friendly printing techniques in our in-house printing facility. This ensures that we comply with international environmental conservation standards. Our advanced printing techniques not only produce high-quality prints but also help reduce our carbon footprint.
Furthermore, we constantly strive to improve our processes to minimize any negative impact on the environment. Additionally, the material used to manufacture pre-roll boxes is 100% biodegradable, making recycling easy and environment-friendly.
Top-Notch Boxes
We implement strict quality control procedures to guarantee that you get top-notch custom pre-roll boxes wholesale service. Our team double-checks each box to ensure its premium quality, and proper closing and opening style.  We check for printing errors to guarantee that the custom pre roll boxes we create are top-notch.
In addition, we thoroughly examine the boxes to ensure they meet our quality standards. This way, you can be confident that the boxes you receive are of the best quality possible. As a result, you can be confident that the pre roll boxes wholesale we provide are the finest in quality.
No Order Limit
At BoxLark, you can order custom pre roll boxes in any quantity you need, whether it's 100 or 50,000. Moreover, we treat short-run and pre roll box wholesale orders equally, so you can be sure that quality is never sacrificed. With this freedom, you can get the exact number of boxes you need, without any hassle.
Fastest Turnaround Time
Experience the fastest turnaround time of just 2 weeks with BoxLark. We will deliver your custom pre-roll boxes to your doorstep within 2 weeks from the day you give the go-ahead for production. With BoxLark, you can expect quick and efficient service without compromising on quality. So, don't wait any longer to get your custom pre roll boxes – choose BoxLark today!  The whole production process takes no longer than 14 business days, guaranteed.
ARE YOU LOOKING FOR
Custom Packaging Boxes Within Days?
Order Boxes NOW and Get within Days Delivered at your Door-Step!
Our Process Is Quick And Easy
Providing simplicity to manage packaging orders is our aim at BoxLark. We give you all opportunities to customize your Kraft, rigid, mailer, cardboard, and all other custom packaging boxes as per your requirement. It helps BoxLark deliver your orders on time. So, explore our simplified ordering process.
01
Order
Place your packaging queries via our website, Phone call or WhatsApp.
02
Design

We will send you the box template to adjust your artwork with complete guidelines.
03
Approve

We send you an electronic proof via email for approval or revision against your orders.
04
Production
Your approval means that your order has been sent to the production team.
05
Delivery

Once your packaging order has been sent to the production team, it will be delivered within 7-12 days.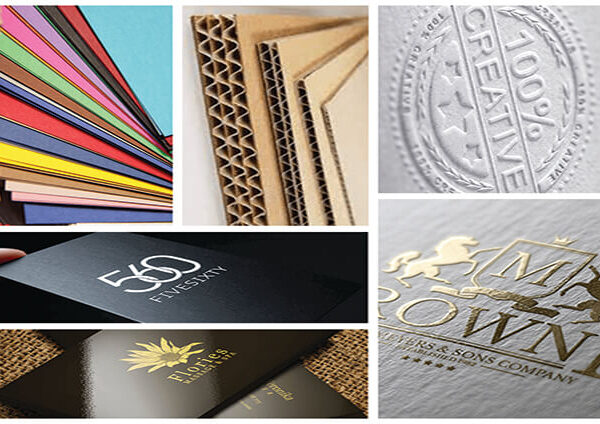 UNLIMITED CUSTOMIZATION
BoxLark is a Full-service packaging company to provide our customers, the most customized packaging solutions. These boxes not only keep your products precisely fit inside but also help you brand your products as much as you expect. At BoxLark, we offer customization options like:
Unlimited Stock Options

Embossing / Debossing

Lamination (Matte & Glossy)

Spot UV / Spot Gloss
Hot Stamping / Foiling

Die Cutting

Custom inserts

Custom Windows