Black Mailer Boxes
In the world of packaging, black has always symbolized power and elegance. At Boxlark, we offer custom black mailer boxes that make a striking impression on your customers. The contrast of black with other colors showcases your branding prominently. Whether you prefer plain or custom printed mailer boxes, we guarantee 100% accurate printing. Don't miss the opportunity to order today and enjoy a special up to 30% discount on these exclusive boxes! Don't hesitate – to reach out to us now at (+1 347 480 2020) for your large bulk orders or short-run needs. Our experts are ready to provide you with the best solutions for all your packaging requirements.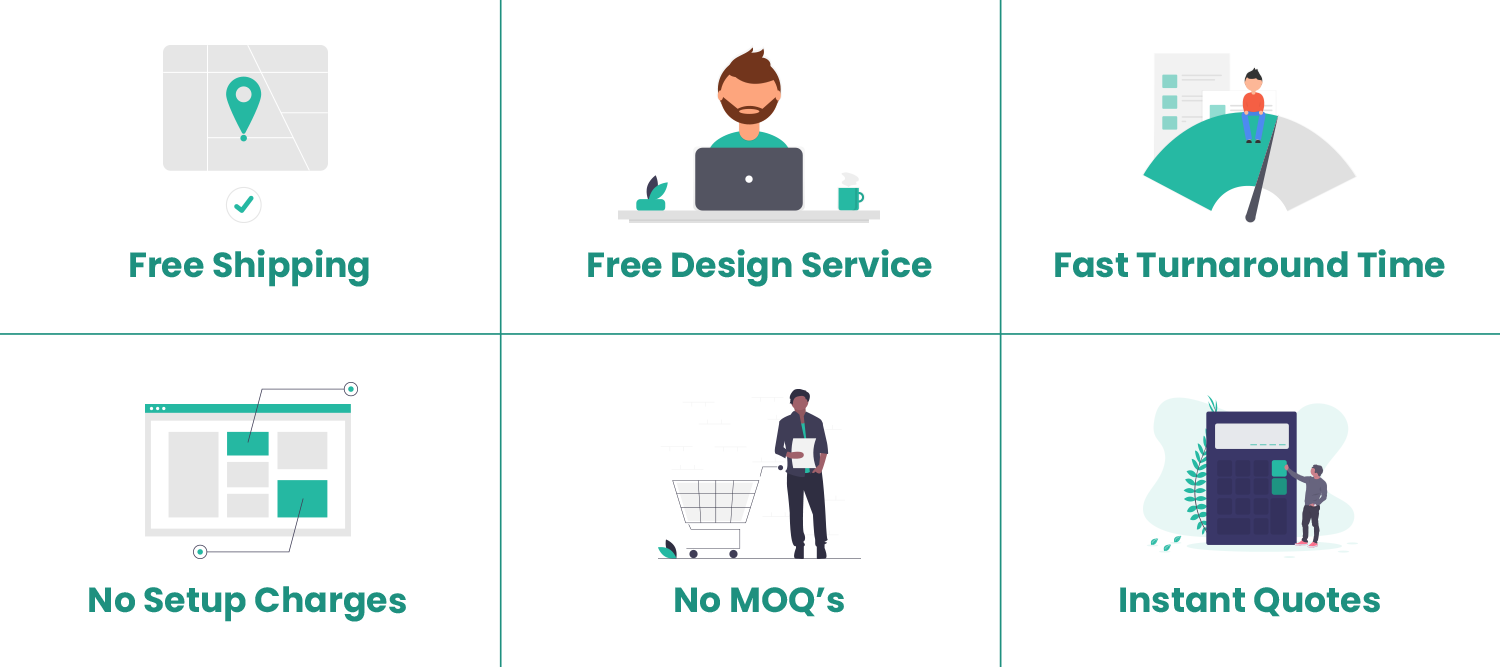 Specifications
Description
Reviews (1)
| | |
| --- | --- |
| Dimensions | Available in all Custom Sizes |
| Printing | CMYK, PMS, Without printing |
| Paper Stock | 10pt to 24pt (80lb to 200lb)(250gsm to 600gsm) Eco-Friendly Kraft, Corrugated and Flute Stock |
| Quantities | 100 - 500,000 |
| Coating | Semi Gloss AQ, Gloss UV, Matte UV, Spot Gloss & Matte UV |
| Default Process | Die Cutting, Gluing, Scoring, perforating |
| Options | Window Cut Out, Gold/Silver Foiling, Embossing, Raised Ink |
| Proof | Digital Proof, 3D Mock-up |
| Turn Around Time | 6-8 Business Days |
| Shipping | Shipped Flat, Free Shipping |
| Inquiries | For further inquiries and Quotes contact us at +1 (347) 480-2020 or email to sales@boxlark.com |
Description
Elevate Your Brand with Our Luxurious Black Mailer Boxes
In our business, packaging plays a crucial role in distinguishing our brand and sending out messages of quality, elegance, and refinement. So, our black mailer boxes offer a luxury experience for your customers that they will want to share on social media. Research shows that 40% of consumers are more likely to post photos of unique packaging. Unboxing videos and posts not only highlight your products but also showcase the entire shopping experience your business offers. Thus, our custom black mailer packaging boxes are a strategic way to attract new customers for online retailers and subscription box creators.
"Black Mailer Boxes of Boxlark: Where Black Meets Elegance, Your Brand's Best Choice"
Whether you aim to target a lavish audience or add a touch of masculinity, a black box serves as a powerful marketing identifier. In addition, with the right logo, these black shipping boxes can be the value-added element your product packaging needs. So, choose Boxlark as your go-to solution for customized packaging boxes that enhance the appeal and presentation of your retail items. All in all, make your brand stand out with our luxurious black mailer packaging, leaving a lasting impression on your customers.
Customized Boxes: Create Unforgettable Charcoal Packaging Boxes
Here, we offer a user-friendly platform for creating custom matte-black delivery boxes that stand out effortlessly. You don't need to be a design expert to get started. Our extensive customization options will unleash your creativity, allowing you to design unique, one-of-a-kind packaging that leaves a lasting impression every time. In addition, you can choose your preferred size, upload your graphics, add text, and incorporate your custom logo. Within minutes, you'll have black custom mailer boxes with your signature design ready to go.
Moreover, our team of experts carefully reviews your artwork before sending your customized obsidian mailing boxes to print. This ensures that your vision is executed flawlessly, resulting in stunning packaging that matches your brand's identity. Thus, if you need specialized custom mailer boxes, whether for document storage, product protection, gift-giving, or retail, we have you covered. Our commitment to high-quality printing, exceptional design, and outstanding customer service makes our printed packaging firm the ideal partner for all your packaging needs.
Crafting Black Corrugated Boxes Styles for Every Occasion
Black mailer boxes wholesale are a popular choice for e-commerce businesses and subscription box services. Their sleek and sophisticated appearance can impress customers and create a memorable unboxing experience. These boxes can be customized with various styles to suit your brand and product. Here are some examples of black mailer box styles you can choose:
Presentation Boxes: Ideal for showcasing premium products like jewelry, cosmetics, and accessories in an elegant way.
Subscription Boxes: Perfect for delivering curated products regularly to your customers in themed packaging. Personalize them with stickers, labels, or stamps.

Invitation Boxes

: Decorated with ribbons, bows, and tags, these are perfect for sending gifts on special occasions.
Choose the Exceptional Material Jet-black Dispatch Boxes
We offer a wide range of options, from heavy paper to black corrugated mailer boxes. material that best fits your needs. Whether you prefer cardboard boxes, heavy paperboard, rigid boxes, or custom corrugated boxes. Our commitment to sustainability means you can highlight your premium product range with recyclable, eco-friendly materials. Plus, we offer custom-made black mailing boxes for short-run orders. With us, no doubt your colored mailer boxes will become a symbol of your business's commitment to quality.
Impressive Printing Options for Personalized Black Shipping Boxes
Our company uses various cutting-edge printing processes for our pitch-black mailer packaging boxes, such as:
Digital Printing
Offset Printing
Screen Printing
No Printing( Your choice)
Our experienced designers use high-tech and high-quality printing technologies to create custom black mailer boxes that impress. We use the CMYK technique, which combines cyan, magenta, yellow, and key (black), to print your desired images, themes, and graphics on the mailer packaging. Moreover, our graphic design team is always ready to help you choose the best colors and provide color contrast for your brand. We also offer a wide range of options, from Pantone matching for specific colors to custom sizes and shapes, all with your logo or artwork printed on them. Furthermore, catering to your diverse needs, we offer envelope mailer packaging designed for document storage and a wide range of custom solutions. We've got you covered, ensuring your unique requirements are met with precision and care.
Enhance Your Sleek black courier boxes with Add-Ons
We know that the little details can make a big difference in your black mailer boxes' visual appeal. That's why we offer a range of add-ons to enhance the aesthetics and functionality of your printed packaging boxes. You can choose from classic cutouts to showcase your products, to themes and logos with added protection, our add-ons provide both form and function. You can also opt for spot UV coating, embossing, debossing, and foil stamping to add an extra touch of elegance and sophistication to your packaging. These add-ons can elevate your black mailer box brand presence and leave a memorable impression on your customers. We offer a wide range of choices, including custom collapsible boxes, ensuring that your packaging is not only visually striking but also practical for your business.
"Elevate Your Brand with Boxlark's Signature Black Mailer Boxes"
What Makes Boxlark's Retail Packaging Unique?
Our company's retail packaging stands out due to its exceptional quality and design options, making it the top choice for businesses. Our experienced design team offers a wide range of customizations to cater to your unique needs. Moreover, all our packaging is proudly made in the USA. With years of expertise in packaging, we ensure that our retail packaging not only enhances your product's appeal but also helps increase sales by up to 20%. Save on your budget with our custom packaging boxes wholesale, where you can order black mailer wholesale boxes at discounted rates of up to 30%. Thus, our company's printed packaging boxes can elevate your brand and boost your sales today.
Durable Black Mailer Boxes: A Sustainable Choice
Our custom mailers offer a practical solution for your shipping needs, outperforming bubble envelopes by accommodating heavier items. Customers appreciate glossy black packaging boxes, and so does the environment. Also, our mailer boxes wholesale are crafted from at least 50% recycled materials and are fully recyclable. We prioritize sustainability and continually innovate to provide eco-friendly black printed mailer boxes while using non-toxic soy-based ink for high-quality, environment-friendly printing. Additionally, we offer single-color boxes that align perfectly with our sustainability commitment, providing you with a range of eco-conscious black postal box options.
Premium Quality at Wholesale Prices:
Our company has one of the widest ranges of design options and customizations. Also, we have years of experience in packaging and a design team consisting of expert individuals. Thus, we are an ideal option for your wholesale black shipping boxes. Moreover, our company's custom packaging box in bulk service can be an excellent add-on for saving a company's budget. You can order custom black mailer boxes wholesale and grab the opportunity to avail yourself of our amazing discounts.
Quality Meets Affordability for Your Custom Boxes:
We understand that cost is an essential factor for any retail business. That's why we offer high-quality customized wholesale boxes at affordable prices. Also, we believe that everyone should have access to high-quality products, regardless of their budget. Furthermore, our commitment to quality ensures that you get a product that meets your needs and exceeds your expectations. In addition to our black mailer boxes wholesale, we also offer postage boxes to meet all your packaging needs.
Fast Turnaround for Your Urgent Needs:
Our customers appreciate our industry-leading turnaround time. We deliver ink-black mailer packaging orders promptly, enabling them to meet deadlines and stay ahead of the competition. Moreover, we offer standard delivery in 8–10 days and rush orders in just 4-6 days.
Free Delivery for Every Customized Box:
We provide free delivery all over the U.S.A. to save your budget and your black gift mailer box costs. Just leave a message on our website, and our call representative will contact you shortly. Choose us for a better tomorrow!
Boxlark: Where Custom Black Mailer Boxes Come to Life!
Looking for the best retail box solution for your business? Look no further than Boxlark, the ultimate provider of custom black mailer boxes. Whether you have a brick-and-mortar store or an e-commerce platform, our jet-black custom mailer boxes will make your brand stand out. In addition, you can design your own personalized boxes with your logo, message, and style, and enjoy our premium quality, durability, and eco-friendliness. Plus, you can save money and time with our fast and free delivery, and get up to 30% off on our state-of-the-art services. So, don't miss this limited-time offer. Contact us today at +1 347 480 2020 or sales@boxlark.com and grow your business like never before.
You can order these boxes in any color besides black; there is no restriction.
To place an order, go to boxlark.com.
Each box's pricing may vary based on unique features, so it's important to note that these mailer boxes fall within an average price range.
We provide a free-of-cost 3D mockup to ensure the copy of your needs.
Yes, we accept urgent and standard orders and deliver them within 4 and 6 business days, respectively.
Our standard turnaround includes 8-10 business days. However, we can prepare orders more quickly upon customer demand.
ARE YOU LOOKING FOR
Custom Packaging Boxes Within Days?
Order Boxes NOW and Get within Days Delivered at your Door-Step!
Our Process Is Quick And Easy
Providing simplicity to manage packaging orders is our aim at BoxLark. We give you all opportunities to customize your Kraft, rigid, mailer, cardboard, and all other custom packaging boxes as per your requirement. It helps BoxLark deliver your orders on time. So, explore our simplified ordering process.
01
Order
Place your packaging queries via our website, Phone call or WhatsApp.
02
Design

We will send you the box template to adjust your artwork with complete guidelines.
03
Approve

We send you an electronic proof via email for approval or revision against your orders.
04
Production
Your approval means that your order has been sent to the production team.
05
Delivery

Once your packaging order has been sent to the production team, it will be delivered within 7-12 days.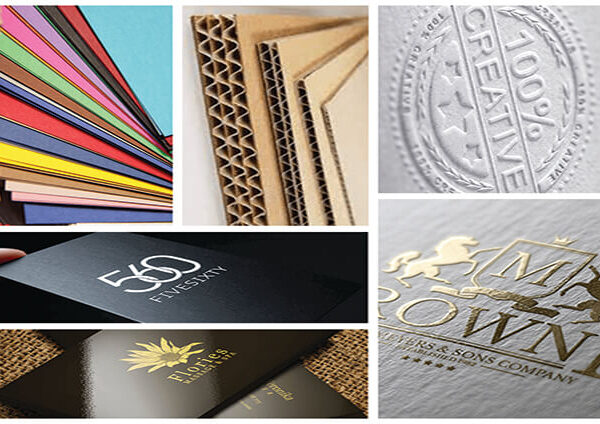 UNLIMITED CUSTOMIZATION
BoxLark is a Full-service packaging company to provide our customers, the most customized packaging solutions. These boxes not only keep your products precisely fit inside but also help you brand your products as much as you expect. At BoxLark, we offer customization options like:
Unlimited Stock Options

Embossing / Debossing

Lamination (Matte & Glossy)

Spot UV / Spot Gloss
Hot Stamping / Foiling

Die Cutting

Custom inserts

Custom Windows